The
Nuffnang Asia-Pacific Blog Awards
were held last weekend, and various lucky nominees and bloggers were transported into Singapore from Malaysia, Philippines, and Australia. It was the first of its kind and, for me, the cut-off event for my data collection - from now on, it's time to start reviewing all my field notes, transcribing interviews and aiming to finish 100K word in one year.
Here is a rapid tour of how it was for me - we gathered at the Nuffnang offices in KL, and arrived at the
Link Hotel
at about 3pm.
Yee Hou
was our efficient shepherd, leading us safely to Singapore and back, even those who didn't declare cigarettes...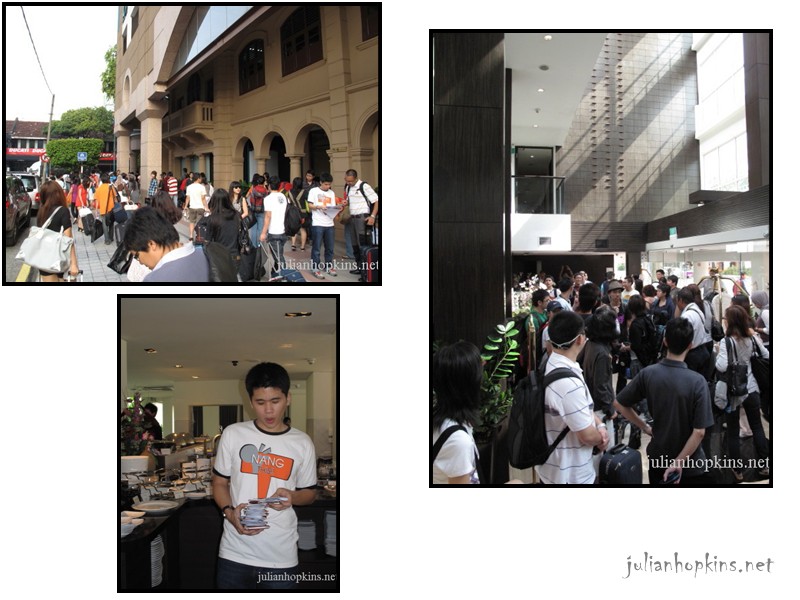 After we booked in (was a bit slow) - a welcome beer!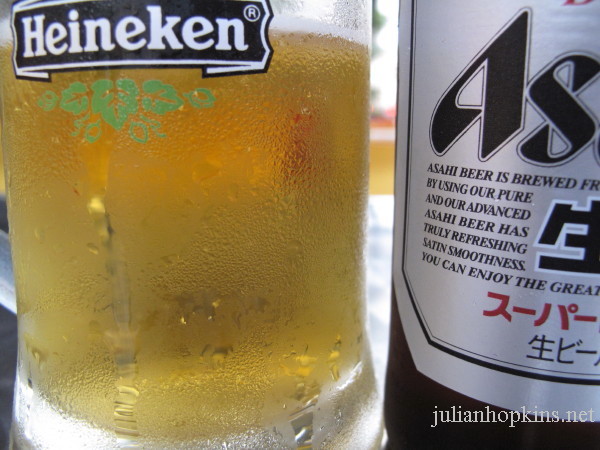 Then, off to the Awards ceremony! Efficiently run, nice food, nice people, many awards - nominees from all four countries where Nuffnang has a presence.
Blog celebrities
and
Celebrity Bloggers

(
list of the nominees and winners
)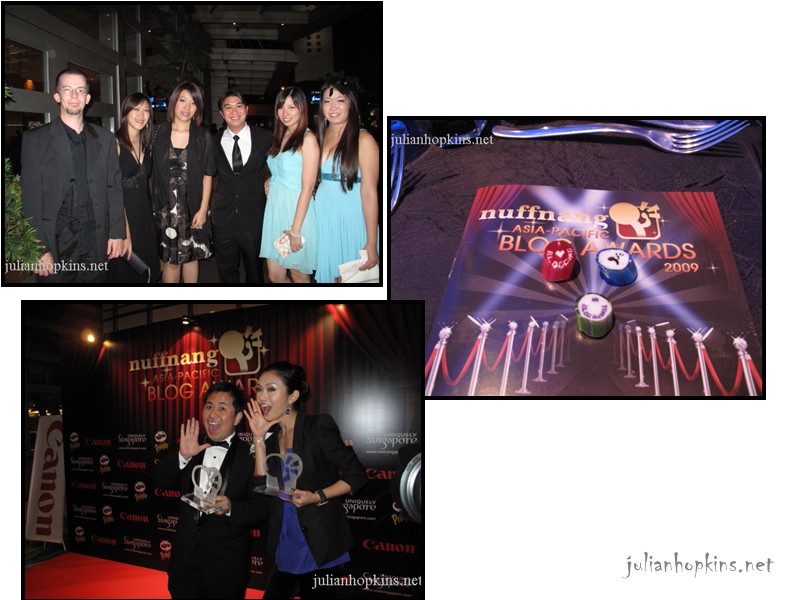 In the group photo (L-R): dork on the left, dunno who sorry,
Swee San
,
Soon Seng
, Wenli, and
Jolene
(click her name for a much more complete account of the awards).
Got back to the hotel for a pleasant surprise welcoming letter with a gift of cute cows from
Exabytes
, longtime advertisers with blogs
Continue reading "Nuffnang Awards - Whistle stop tour"