Last Saturday Nuffnang was kind enough to invite me to a blogger sharing session at
the apartment downtown
. It's in KLCC, right in front of the fountains, and there is a nice view from downstairs (where the restaurant is) and upstairs (where there's a bar). The design concept is interesting – based on the 'apartment' theme, there's like a living room, bedroom, shower, etc… even the toilet is called the 'Loo'.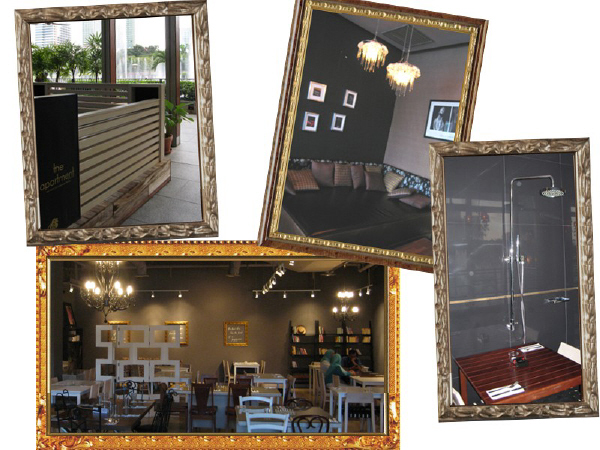 The concept of the menu seems to be 'east meets west' – in the buffet they had pasta, lamb, chicken as well as ikan cincalok, kangkong, rendang and other Malaysian specialties. I had the ikan cincalok, pasta, kangkong and bread with a tasty butter (it had sundried tomatoes in it I think) – it was OK, but the pasta was overcooked. For desert I jumped on the apple and pear crumble, along with some kuih – all very nice, and the coffee was good too. Unfortunately free alcohol was not on offer (boo) but the coolers were very refreshing.
Their menu is online
, if you want to check it out.
Continue reading "Nuffangers buka puasa at the apartment downtown"