This NY eve a friend invited us to his new flat, where he has a good view of KLCC and the KL skyline.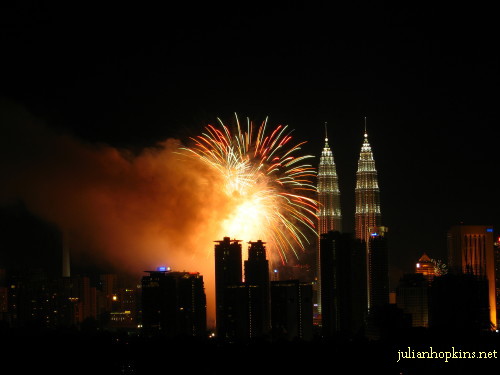 I was trying out the 'Fireworks' option on my Canon PowerShot S80; it's OK, but not excellent - even with the tripod there was some movement and these were the best photos I got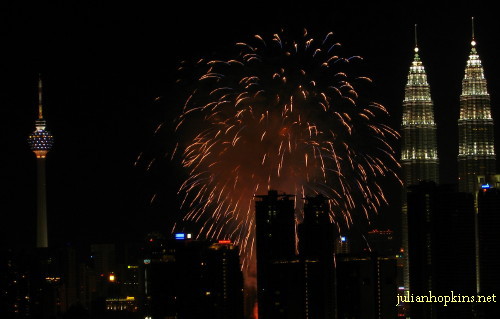 I did try to do manual shots (which is also possible on the S80), but they were completely useless - so the Fireworks function does do something useful!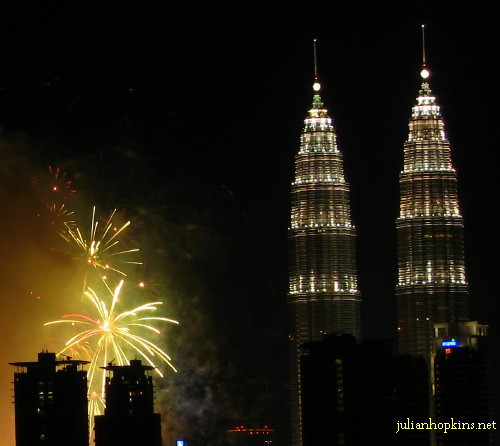 What was particularly nice about the view, was that you can see fireworks from many different places along the skyline

On a somewhat unrelated note, but in the interest of pimping his effort - I wonder if will Huai Bin be offering any fireworks in his (hoped for)
F&N Free Party
?