Entries tagged as nuffnang
Thursday, December 24. 2009
After blogging about
philosophy and potato chips
for
Nuffnang
, I got invited to the 'Mr. Potato Fiesta' last week.
It was at the Mist Club in Bangsar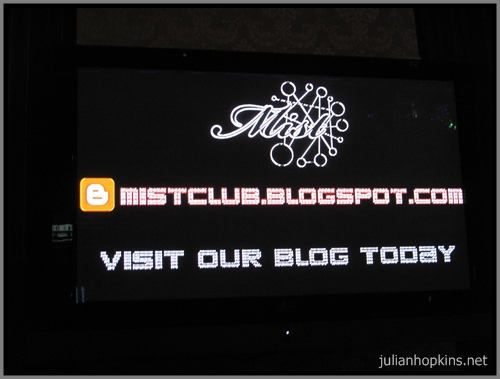 As usual with the Nuffnang events, there were prizes galore given out, food and drinks were provided - the beer was upstairs on the balcony for some reason and at first we missed it. The door gift was a big bag full of potato chips, a 'Mexican' hat (actually, it was one of those gardener's hats you see workers by the road using, painted in red - but it did the trick

), and a fake moustache. The bag is a good sturdy reusable bag, and I'm using it to go to the market now.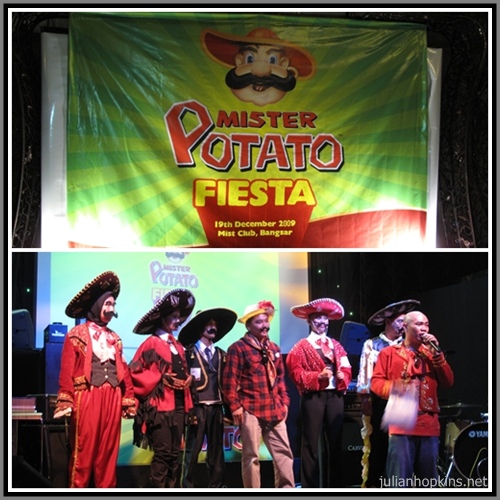 Mr Potato rocked with
Hujan
, while others took photos. Hujan were good - rock/punk mosh pit stuff.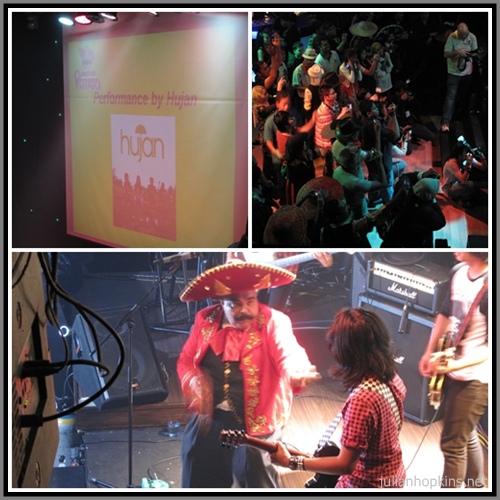 There were prizes for best dressed, and for the best blog post - top prize RM5,000! Nice! Second was 3K, and third 2K.
The top blogger was
Kecik
, second place was
The Egg Yolks
, and the third created a new blog for the entry -
Mr. Fussy
, which was pretty smart I think.
There were multiple hampers and giveaways, and as for me - I won something in a Lucky Draw!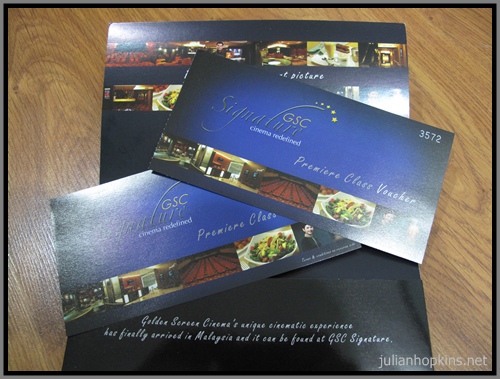 Two
GSC Signature
voucher

Actually, they're going to be an Xmas gift to my in-laws ('cos I'm massively skint at the moment), so I'll have to find out from them what it's like to luxuriate in wonderful seats, get service while watching the film, etc.
Thanks again Nuffnang, who have provided me with many enjoyable evenings and multiple freebies.
Monday, November 30. 2009
WW is
drooling at the idea of watching
wondering whether Robert Downey Jr. will pull off the English accent as
Sherlock Holmes
in the new movie out soon.
And, as usual, Nuffnang is offering the chance for some lucky bloggers to see the premiere, for free, before all the other
plebs
non-bloggers out there

Go to the
Nuffnang blog
to find out more!
And here is the hidden picture, from "Keep Yakking Digital Commerce" (clue? can you work it out?

)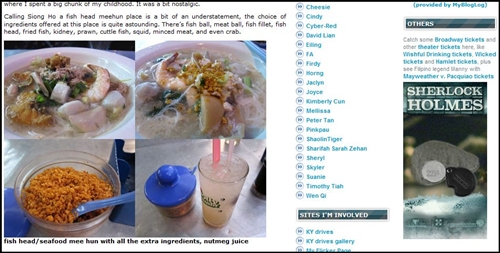 Elementary dear Holmes!
Friday, November 20. 2009
What is the purpose of a potato chip? What is its function? What defines a potato chip?
For the answer, we can turn to the wisdom of ancient Greek philosophers, and Aristotle in particular:
He argued that everything has a goal, which is its reason to exist. Many things and animals have something in common – but what defines them is what they have which is intrinsic and unique to themselves. For example: both birds and fish eat food, but a fish cannot fly and nor can a bird swim. Therefore, the function unique to a bird is to fly – so, a happy bird is one that can fly (so don't go putting birds in tiny cages

)
So, what about a potato chip? Well, it's clear, the purpose of a potato chip is to be a tasty snack.
First, it has to be somewhat filling (but not too much, it's a snack, remember): as an Irishman, I will of course need my occasional does of potatoes, so potato chips do the job well

What is the other function of a potato chip? It is to delight your five senses: touch, sight, sound, smell and taste:
Touch
: a potato chip should be light, with a delicate dusting of salt and flavourful goodness that adheres slightly to the fingers, providing extra delight when you lick it off (or let your dog lick it off, **after** you've done eating)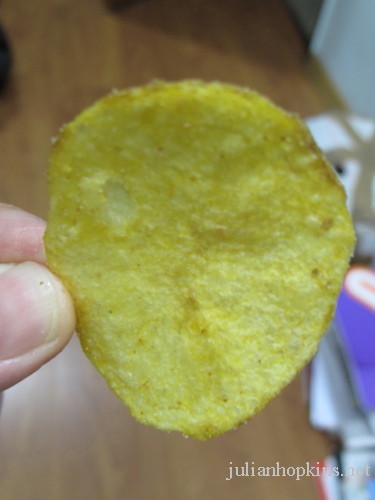 Sight
: a potato chip should gently recall the frying process, with crispy edges and an appetising colour.
Sound
: an undervalued aspect of a potato chip is its crunchiness – as you eat, you ears should be filled with crunching. If there's no noise, then it's gone soft and gross...
Smell
: as you open the packet, and bring a potato chip to your mouth, your taste buds should get an enticing foretaste of what is about to enter your mouth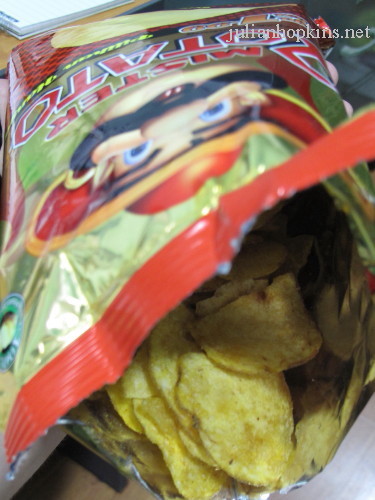 And, last but not at all least...
Taste!
You can choose from many types of tastes, and each person has their preference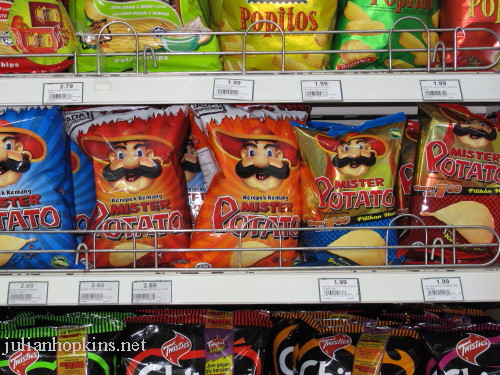 the taste of the potato chip is the ultimate reward to the Aristotelian seeking the good life. Applying reason to the case in hand, he (or she) will recognise the
telos
, the ultimate goal and justification of the potato chip as being in the taste. Is it a simple Salt and Pepper, or a complex and profound
Curry Cha Cha
?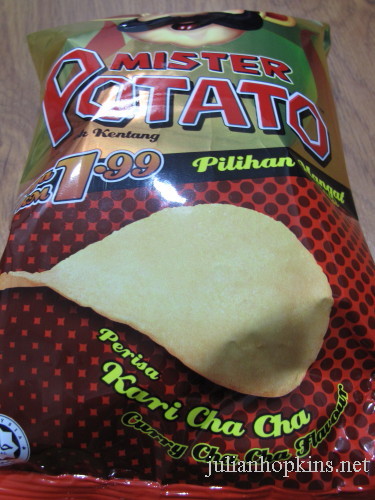 Whatever it is, don't compromise on the quality of a potato chip!
Don't every compromise on the quality of anything – because by always understanding the essence of things, and aiming for the highest goals, we are able to bring philosophy to our daily life, and walk with the ancients

(This blog post was composed for a contest organised by
Nuffnang
and
Mister Potato
- check out the links for more information.)
Tuesday, October 27. 2009
The
Nuffnang Asia-Pacific Blog Awards
were held last weekend, and various lucky nominees and bloggers were transported into Singapore from Malaysia, Philippines, and Australia. It was the first of its kind and, for me, the cut-off event for my data collection - from now on, it's time to start reviewing all my field notes, transcribing interviews and aiming to finish 100K word in one year.
Here is a rapid tour of how it was for me - we gathered at the Nuffnang offices in KL, and arrived at the
Link Hotel
at about 3pm.
Yee Hou
was our efficient shepherd, leading us safely to Singapore and back, even those who didn't declare cigarettes...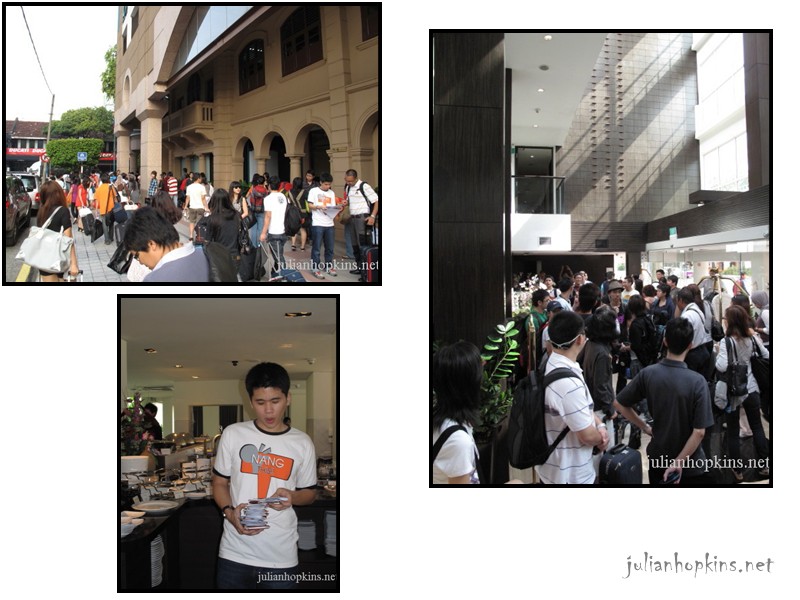 After we booked in (was a bit slow) - a welcome beer!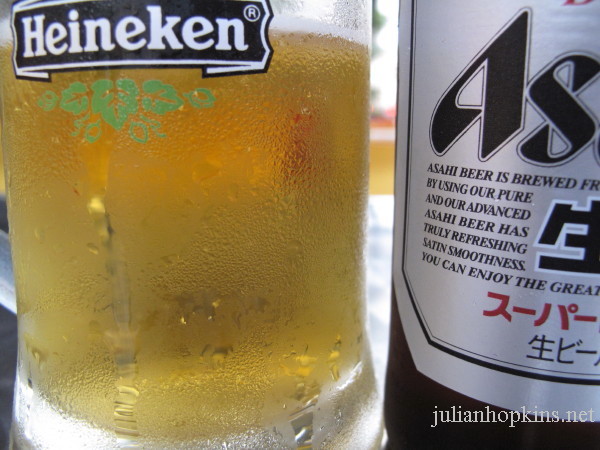 Then, off to the Awards ceremony! Efficiently run, nice food, nice people, many awards - nominees from all four countries where Nuffnang has a presence.
Blog celebrities
and
Celebrity Bloggers

(
list of the nominees and winners
)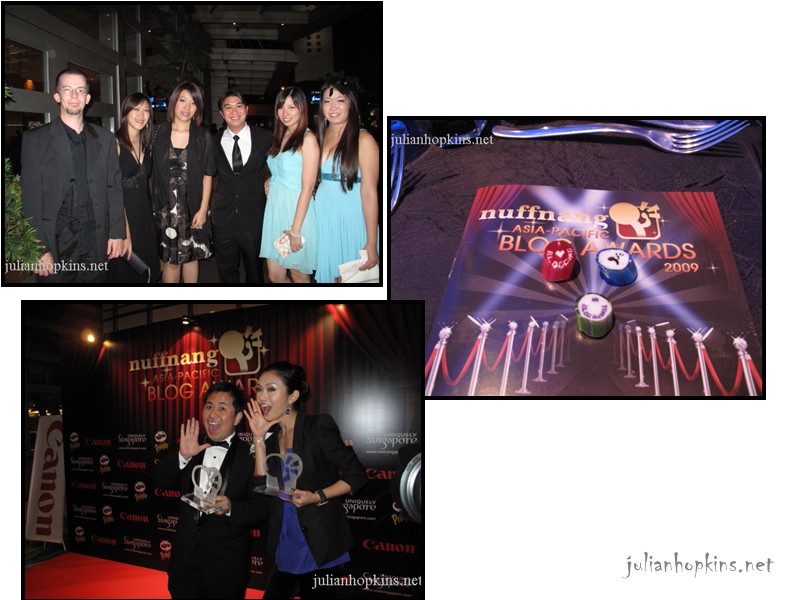 In the group photo (L-R): dork on the left, dunno who sorry,
Swee San
,
Soon Seng
, Wenli, and
Jolene
(click her name for a much more complete account of the awards).
Got back to the hotel for a pleasant surprise welcoming letter with a gift of cute cows from
Exabytes
, longtime advertisers with blogs
Continue reading "Nuffnang Awards - Whistle stop tour"
Saturday, October 17. 2009
Doing research as a blog anthropologist, I get sick of people saying, "But what's happening in 'real life'?"...
I mean, what's NOT real about talking, sharing and ranting with friends and acquaintances? Humans have been doing that since the first barbecue outside of a cave in Africa - is it more real because it's happening in a bar, at work or at school; then when it's happening while you're on the move and keeping in contact with friends around town, overseas, or at home? Does anyone ever say letters aren't 'real'?!
The point is - you can do BOTH of these! You can have a life online AND offline - each one complements the other, and that's the way the future's going to be. Get on the train (or more likely the maglev), and get with the future!
In the future, everyone is going to have presence online as well as offline. They'll even be provided by the government, and kids in playschools will be taught how to play online, just like they're taught how to cross the road safely. The technology will be portable nanocomputers, inserted under the skin and with controls directly from the brain (
for example
).
OK - we're not there yet

But to get a feel of it you are going to need one thing - that's a smartphone, like a
BlackBerry
. So you can surf the net, update your social media, call your family, write emails, play games (important that one) - basically, have your own communications centre wherever you go...
OK - any blogger, tweeter or Facebooker wants to be able to chat with friends, do some IM'ing or check Facebook while they're out and about, but... you're going to be worried about the cost, right? I mean, if each tweet, IM message or Facebook update costs money, the bill is gonna be stiff right?
Well - I have to say that Xpax have a good solution here - RM1 per day for prepaid UNLIMITED ACCESS! So - load up with RM 30 at the beginning of the month and you're safe for thirty days.
Check out the
details on the Xpax site
. The RM1/day deal is for social networking sites - for unlimited internet surfing, etc, it's RM2.50 a day.
"No hidden clauses, no upfront payment" - sounds good enough to me

So - the other problem with switching phones is changing your telephone number, right...? No - wrong! With Mobile Number Portability now available in Malaysia,
you don't have to change your number anymore
.
At the Xberry party the BlackBerry Curve smartphone 8520 was going at RM888, but if you hurry you can still get a special deal by going to any
Blue Cube outlet
: get a reload for RM50 and you'll be able to get the
Blackberry for RM998, one week free access, and an imported skin
.
Wait too long (after November 15) and the price will go back to RM1188.
I'm too skint at the moment even to get it at RM888, but at the Xpax Blackberry party, if I had been able to check Twitter I would have known that the prize draw was going on! And maybe won a free Blackberry!
OK you're gonna say - just pay more attention! But I was!
I was paying attention to an amazing beatboxer
Shawn Lee
and spotting celebrity bloggers such as
Cheesie
and and upcoming superblogger/journalist/allround party animal
jessie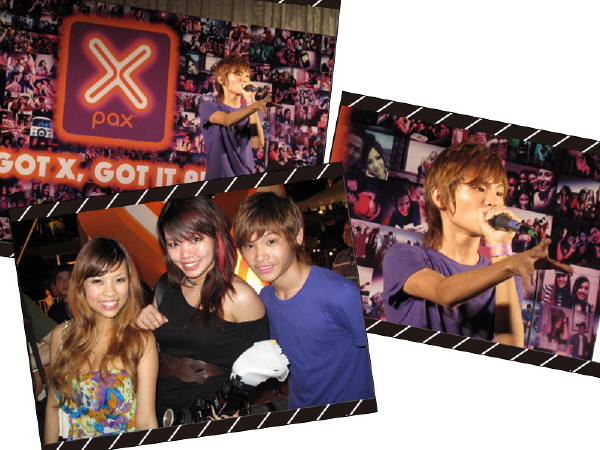 and
Flizzow
couldn't be avoided...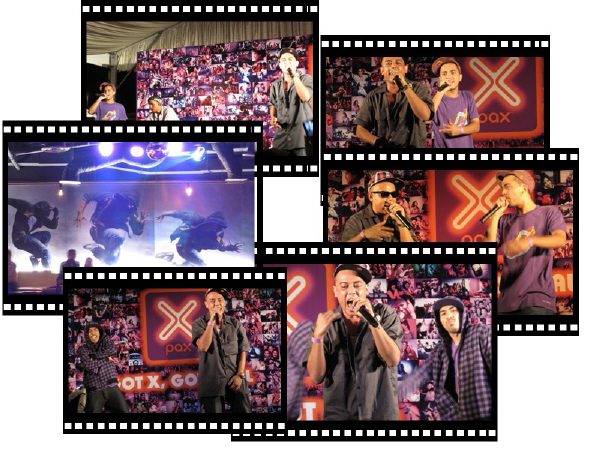 nor could
Arabyrd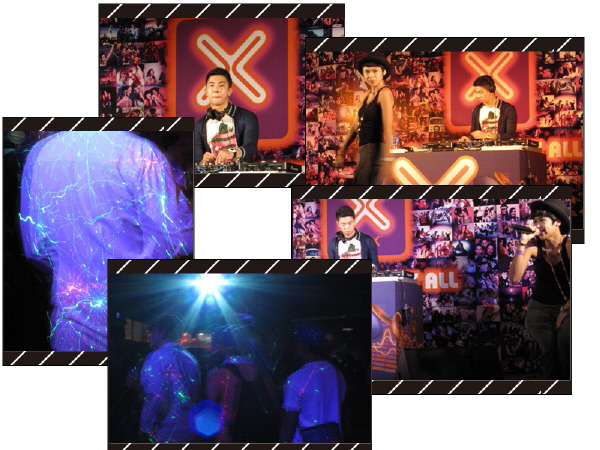 (not to forget the trips to the VVIP section for free flow, food and dancing...)
(and meeting
kruel74
,
dustyhawk
,
YapThomas
,
aprilyim
,
bernard
and others who I forgot...)
So all I can say is thanks
Xpax
and
Nuffnang
for the party!
Get a a Blackberry Curve to lead your life from in front - it's your life, your number, and your future

Thursday, October 8. 2009
I love travelling, and have blogged about
hitchhiking to Romania
,
drinking coffee in Laos
,
a room with a view in Provence
,
beers in Belgium
, being a
tourist in KL
,
shop signs in Kuching
,
a sunrise in Kelantan
,
clouds over Phuket
, and
a cute devil in Tasmania
.
Somehow, although I've been to Singapore a number of times, I've never blogged about it

Maybe because my trips were normally work-related, or quick day trips?
Nuffnang & Uniquely Singapore
are offering tickets to the Nuffnang Asia-Pacific Blog Awards ceremony, and an "exclusive Uniquely Singapore experience", which sounds intriguing

. But they want to know why I should be given this special opportunity to experience Singapore: for me, I would like to have the chance to discover more of its history and hidden secrets, and blog about what makes Singapore truly unique.
Singapore is a 21st century multicultural metropolis, steeped in the trading history of ancient Asian and colonial empires - it is discovered slowly, its different shades revealing themselves in the rich nuances that make up the character of this hidden gem of Asian culture and history. Inhabited for at least 1800 years, from the 7th to the 13th century it was part of the great Srivijaya Empire, and from 1819 onwards it grew rapidly under the British Empire. Known as an island city, it is sometimes difficult to see the history amongst the skyscrapers and the shopping malls, and to forget that it has natural areas of natural beauty too.
For my dream day in Singapore, I would want to start early with a Peranakan breakfast - perhaps
Otak toast
. While it's still cool, I would explore the park around the MacRitchie Reservoir, established in 1860...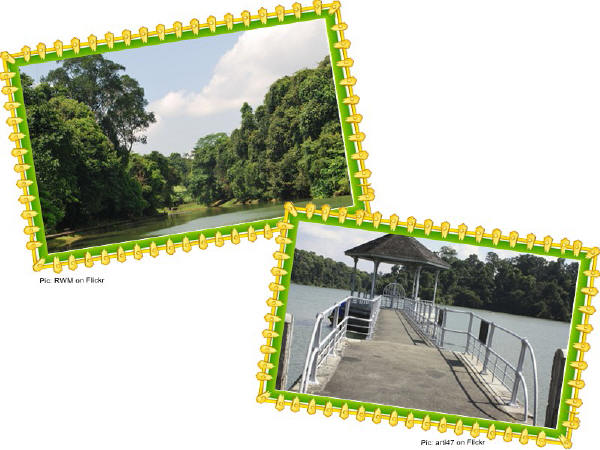 check out the
Treetop Walk
, enjoy the nature...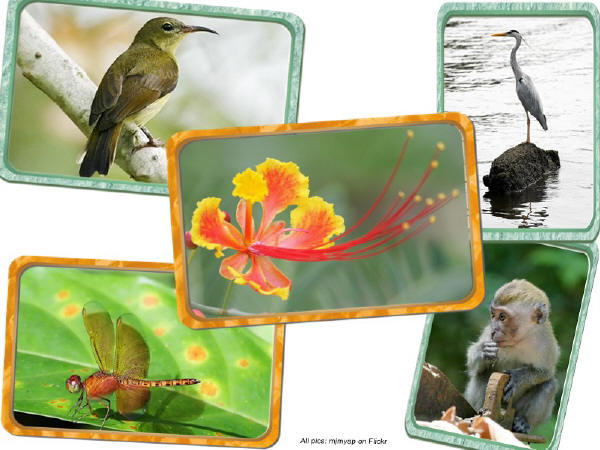 and dream of finding the elusive
Yamashita Gold

For lunch, the 19th century Convent of the Holy Infant Jesus, now a marvelously restored national heritage site known as
'Chimes'
, would give me a choice of fusion dining venues. To digest my light lunch, I could stroll around the cloisters, and view the stained glass windows in the restored chapel.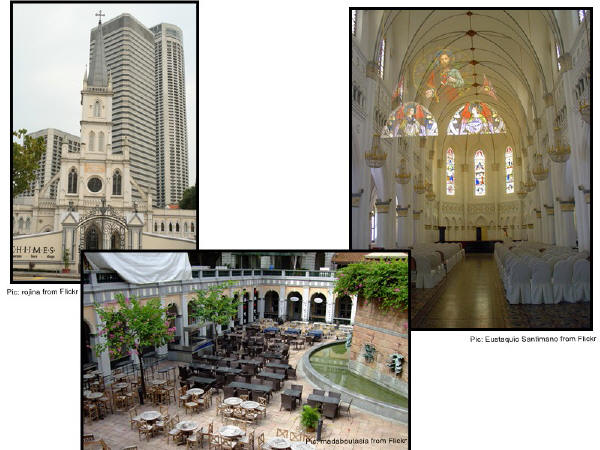 In the afternoon, tired of walking, the
Singapore Sightseeing Pass
which has unlimited access to hop-on, hop-off bus and boat tours looks ideal. I think I'd focus on the HiPPO River Cruise: Singapore was always first and foremost a naval city, which breathed the monsoon wind. A global city before globalisation was heard of.
Seeing Singapore from the river would bring back the perspective that the sailors and weary travellers would have seen, welcoming them from around the world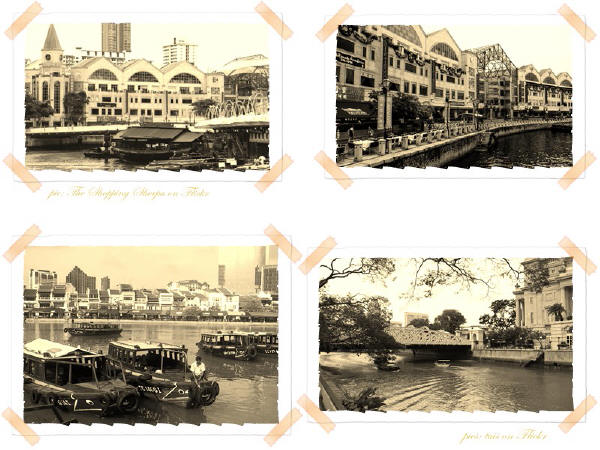 Followed by dinner at one of the relaxed riverside cafés of Boat Quay, and an evening of cocktails and jazz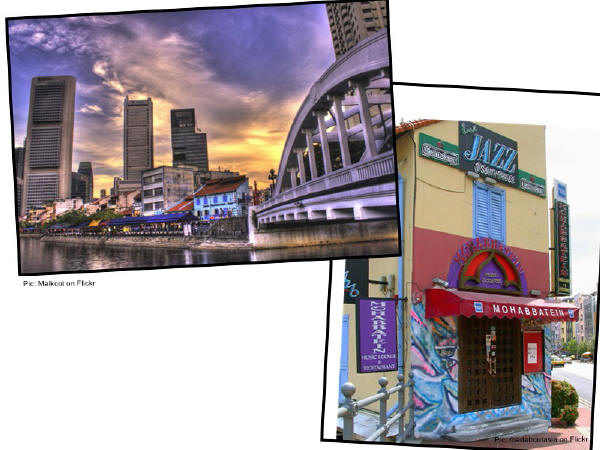 To finish a perfect day, I would luxuriate in the sumptuous comfort of the
Golden Chersonese Suite
of Raffles Hotel,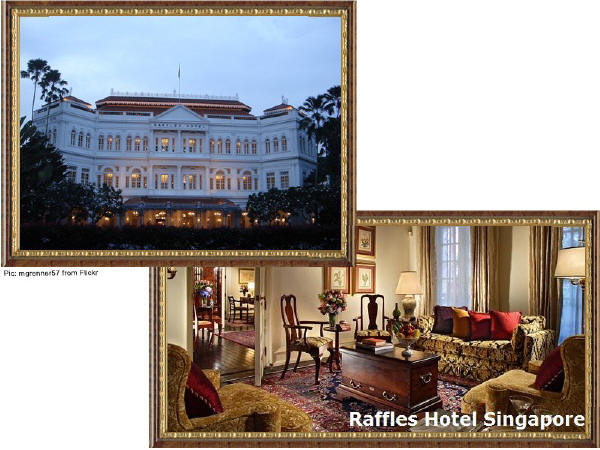 drifting into happy dreams and fond memories of the day when I was truly able to...
Indulge in the Uniquely Singapore experience

Pictures under CreativeCommons licenses, credits to:
arti47
,
Eustaquio Santimano
,
mgrenner57
,
mjmyap
,
madaboutasia
,
Rojina
,
RWM
,
The Shopping Sherpa
,
tuis
(Page 1 of 6, totaling 32 entries)
» next page