I wrote before (
here
and
here
) about the American government beating the war drum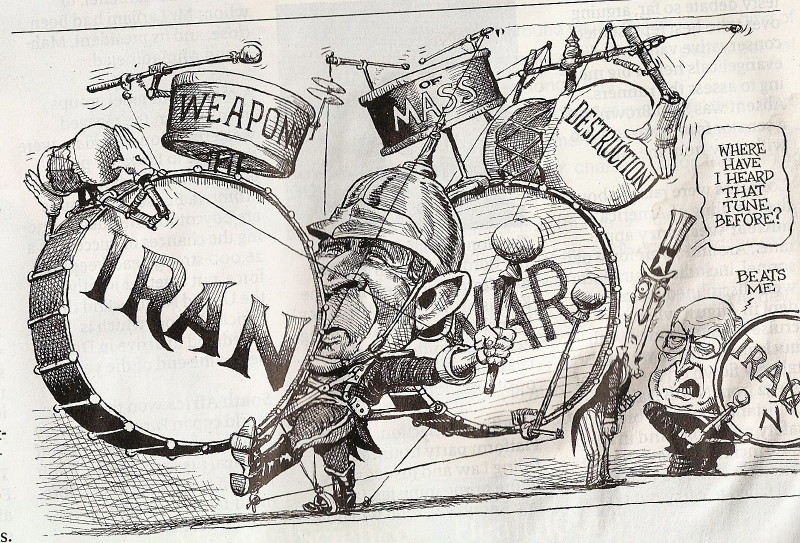 The Economist. 27 Oct-2 Nov.
An article by Seymour Hersh
gives a detailed outline of American activities in relation to Iran, and apparent preparations for an attack there. Read it: as usual he is lucid and believable.
The article suggests that the Americans know that they cannot sell a 'WMD' argument to Americans, so they need some excuse – to be able to attack in defence. Such an excuse could come from events in Iraq or Afghanistan, or even in Lebanon/Palestine/Israel, though that would be pushing it.
Amongst other things, a "European official" is quoted as saying: "once the Iranians get a bloody nose they rethink things."
Continue reading "More war?"