I learnt about this very useful site the other day – it's called
Giveaway of the Day
and the principle is very simple: every day one program is made available for free.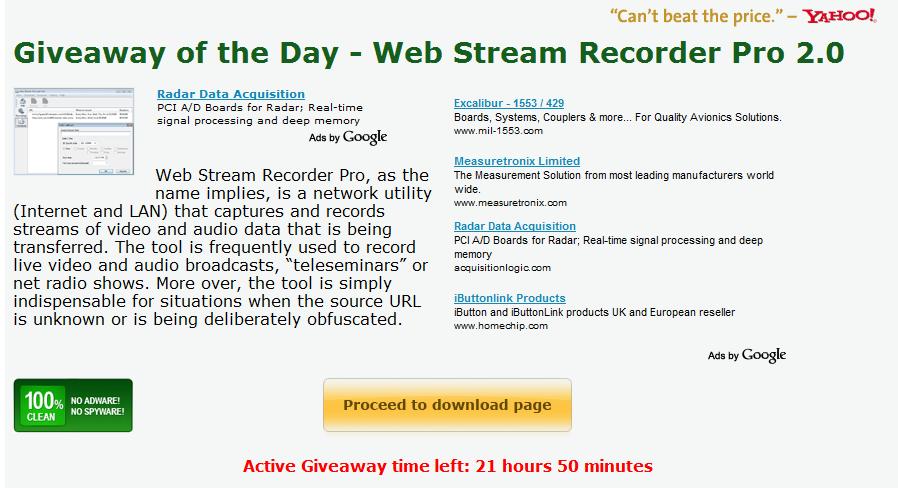 You have to download AND install it the same day (which I didn't know at first and so missed a useful looking program). The programs are all bona fide software without any adware or spyware or anything.
Seems too good to be true almost… but so far it all seems totally legit. The programs are usually the relatively basic, stripped down versions, and they do not offer any free updates or support.
Once you download and install it, you run a little activation key program that gives you the serial number.
Today I downloaded the one in the picture above – could come in use for my research: how many times have you wished you were able to record things on YouTube, for example?
Continue reading "Free software"