Woohoo! On my last game I did my best score!

Exactly the same score as
Suanie
and
Shaolintiger
, coincidentally. So then I got paranoid and decided to post the full screenshot as well, instead of just the snipped version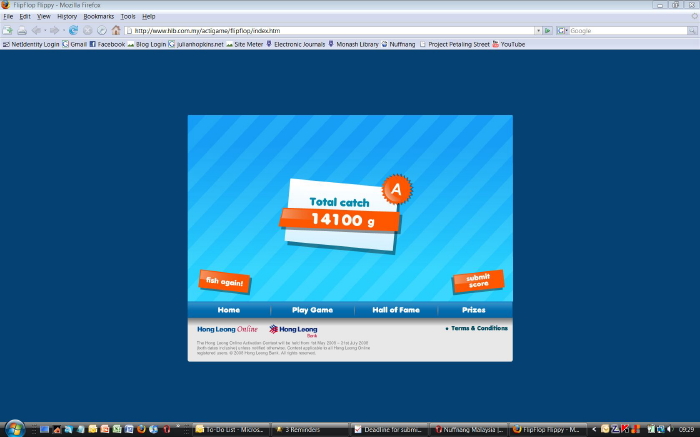 just to show that I did get it! Really! I've been
playing the blinking thing
everyday for the last two weeks! Perfecting the technique and wondering what it would be like with a proper gaming mouse!
So, please
Nuffnang
, send me an invite to a nice dinner and evening at the flicks