It's election time in Malaysia and voters will make their choice on the 8th March. One of the features of elections in Malaysia is an inordinate amount of bunting and flags, everywhere – for example at an overpass near my house…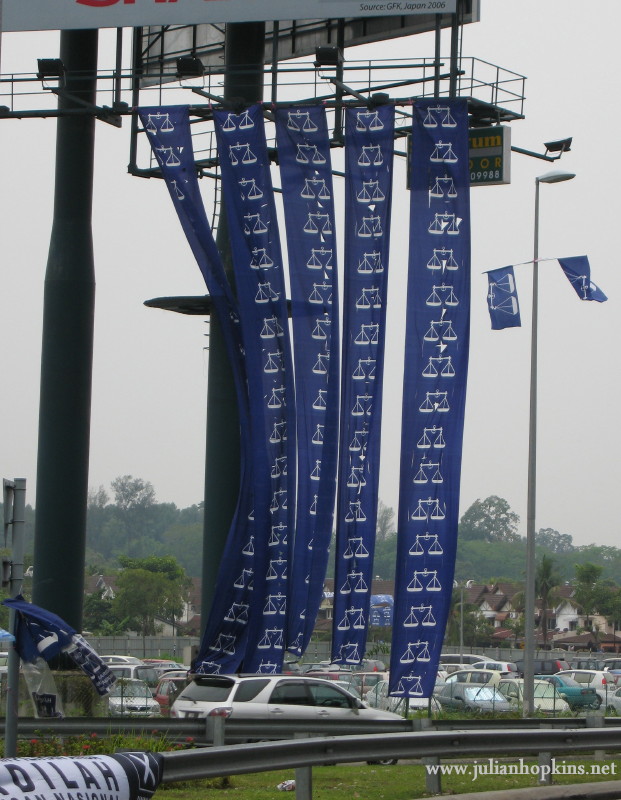 and…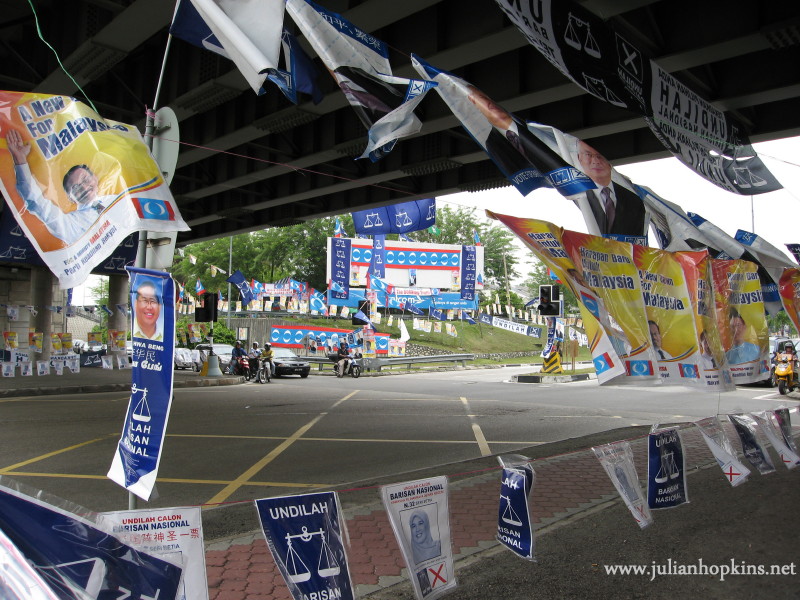 The flags and bunting are for the
Barisan Nasional
and
Keadilan
.
Barisan Nasional
('National Front') is an umbrella group of three main parties that represent the main ethnic groups in Malaysia (Malay, Chinese, Indian) as well as
some smaller parties
– some of which purport to be multiracial, but they tend to get support from one ethnic group or the other (the situation in East Malaysia is a bit more complicated, but follows the same pattern).
Keadilan
('Justice') was founded by the Wan Azizah Ismail, the wife of ex-Deputy PM,
Anwar Ibrahim
, who was removed in 1998 following a power struggle with the PM,
Mahathir bin Mohamad
in 1998. It's a long story, but after mass protests Anwar ended up in jail on charges of sodomy (later overturned) and corruption. Due to his prison time, he is barred from engaging in politics until April this year.
Just up the road there is an UMNO division building. UMNO is the dominant party in the Barisan Nasional (BN), and has been so for the last 50 years (technically, it was the Alliance before 1973).
Continue reading "Election Rituals"