This is a poster I produced last July for Monash University Sunway Campus (where I am studying). It's using the same material as
a paper I presented in August
, but focuses mainly on the Social Network Analysis (SNA) potential for combining with content analysis.
I am self-taught as regards SNA, so it is well possible that I have made mistakes. If I have, please tell me as I'd love to know.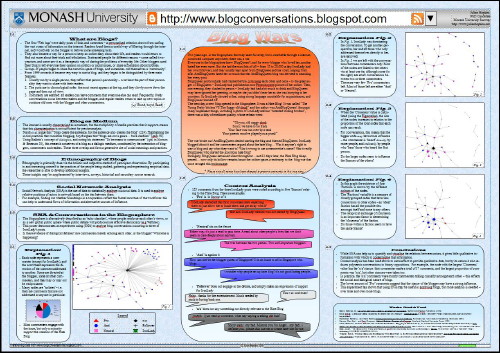 --Click on the picture to get the larger version - you will have to zoom in and out in order to get the full view and to be able to read it.--
I have anonymised the data, but Malaysian and Singaporean bloggers may recognise the bloggers involved.