Entries tagged as competitions
Sometimes being a student can be really tough, and boring...

especially if you have to read something like this! Even the title takes five minutes to understand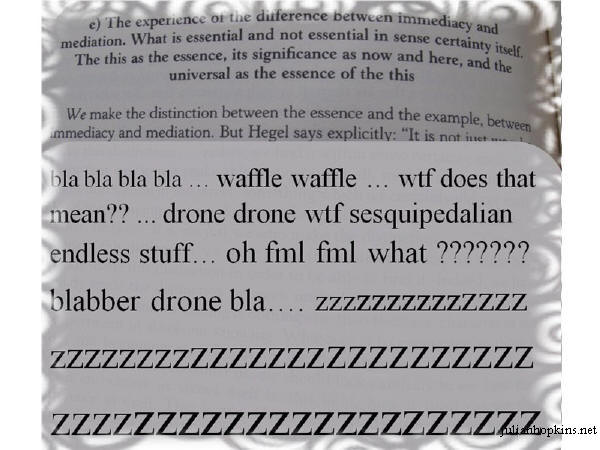 It may not always be Krrunch, but don't give up!

Some tasty snacks can help you to keep on going... but they can run out too...


but surprises can happen...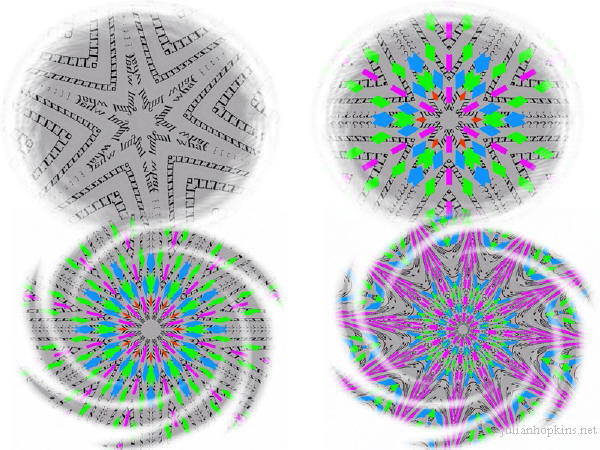 never run away from the unknown...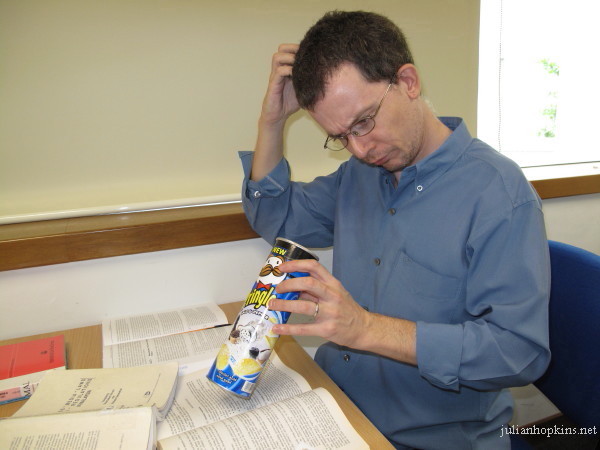 fortune favours those who dare!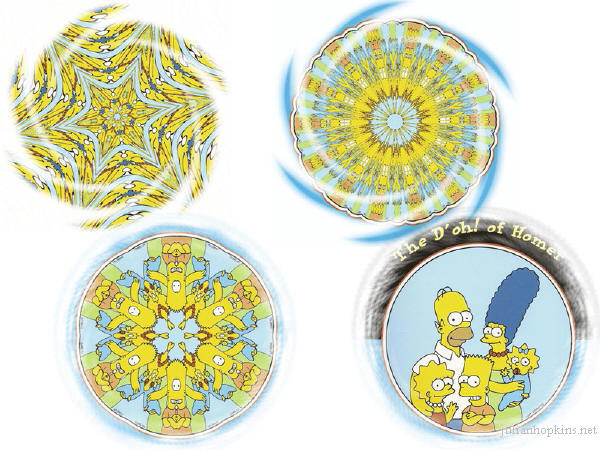 Find
new
ways to learn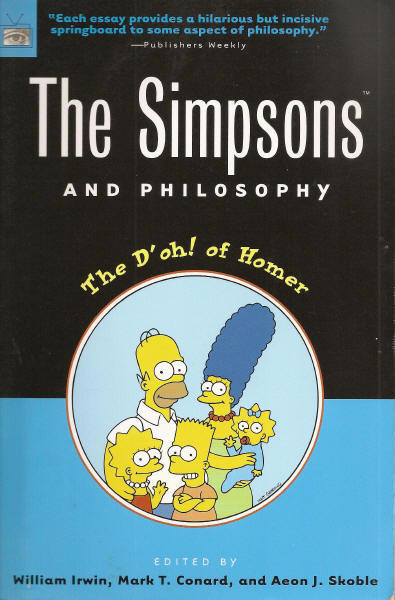 Learning can always be Krrunch! If you use your imagination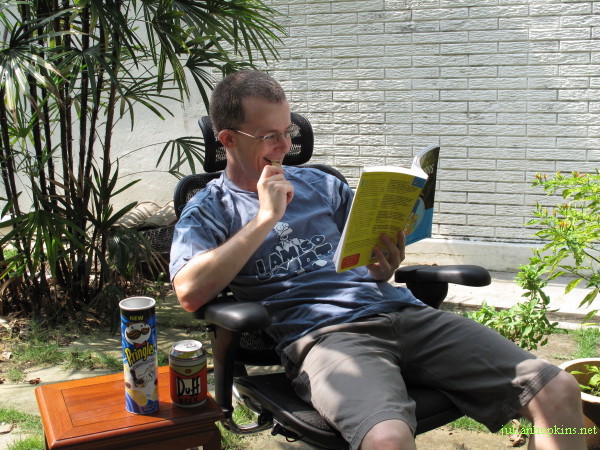 It's Krrunch Time, Get Playful!
Many thanks to WW for the creative support, and Kavi for photography
For the myBlogS 2009 survey, those who finished the survey could enter the prize draw for
Platinum Movie Suite
vouchers (two pairs) and cinema vouchers (five pairs).
There were 327 people who left their emails - I used
RANDOM.ORG
to select the winners... and they are...
...
...
...
For the two top prizes of Platinum Movie Suite vouchers - congratulations to:
Chong Wei Ling who blogs at
Care For A Byte?
and
Jerral Khor who blogs at
Museless
And the runners up for one pair of movie vouchers each are:
Gunaseelan David Muthuswamy
K1F aka 3POINT8 who blogs at
3POINT8
Feeling good guy who blogs at
Open Heart, Mind & Soul
Ashley Tan
and
Nadia Syuhada binti Abdull Muain
Tahniah!!

Congratulations to all of you, and THANK YOU! again to all of you who took part in the survey

I know many of you want to see the results. I'll be working on them over the next month, and hope to post an 'executive summary' in about two weeks. If you left your email and said you wanted to see the results, I'll email you then - otherwise just keep an eye on this blog.
A little known fact about Star Trek is that it was the first series to have an onscreen interracial kiss in 1968 (first in America anyway – though there's
some debate
about the whole thing).
Of course, Star Trek is better known for being a science fiction series, with enthusiastic fans known as 'Trekkies' or 'Trekkers' who have spawned an impressive subculture. One minor 'celebrity' Trekkie is Comic Book Guy from
The Simpsons
, who was jilted by Mrs Krabappel at a Klingon wedding ceremony
In that episode, some of the characters speak in Klingon, the language of the alien race that usually tries to blow up the Starship Enterprise. Surprisingly, it's a recognised language which you can learn at
The Klingon Language Institute
(seriously!)
"Is there a word in Klingon for loneliness? Ah, yes: Gar-dacchk!" (**)
As an example, here's a powerful insult in Klingon
Hab SoSlI' Quch!
It means – "Your mother has a smooth forehead!"

Go
here
to see some more and to hear some Klingon.
In case you're wondering where my sudden interest in Star Trek comes from – check out the
AllMalaysian Bloggers
site. There's going to be a bloggers' gathering on the 1st May, and they will be showing the Premiere of the
new Star Trek movie
, which is being produced by J.J. Abrams, who also did Lost and Alias. It's "A chronicle of the early days of James T. Kirk and his fellow USS Enterprise crew members" (
IMDB
) and is being touted as a 'new direction' in Star Trek movies; so far it has 8.5/10 in IMDB, so it could be good!
See you there - I hope!

** OK I know that this phrase was: 1) Not used in that episode of the Simpsons ("My Big Fat Geek Wedding"), but was in "The Worst Episode Ever"; 2) Comic Book Guy obviously cannot speak Klingon as the closest proper phrase would be " 'jImobqu' (pronounced jhi-mobe-koo), which means 'I'm so alone!'" (
The Simpsons Archive
). I just thought it would be fun like this.

Nuffnang was being nice again, and I won a pair of tickets to the
Premiere Screening of Dragonball Evolution
, thanks to Gambit (our dog) who does a great
Kame Hame Ha!

The thing is, WW can't go, and I haven't found anyone else to go at short notice - so,
one ticket is available to any blogger out there who wants it!
(Hope this doesn't infringe some Nuffnang conditions

)
The screening details are:
Date : 10th Mac 2009 (Tue)
Time : 9.30pm
Venue : GSC One Utama
Hall : 9
Here are the conditions:
• Leave a comment below
• If more than one ask for it, I'll give each comment a number and do a random number generator thing. Last entries by 6.30 am tomorrow, and I'll announce the winner in this post at 7am.
Then - go to GSC One Utama tomorrow, and I'll meet you there at 9pm and give you the ticket

**10/03/09: Sorry closed already, Bernard below gets it :)**
Well, I tried out
Suanie's Batman haiku contest
, but wasn't good enough apparently > hmpf <

Well, I wasn't surprised really, as it's kind of obscure I think (my haiku that is).
Anyway, the contest was to do a haiku (poem with three lines - five syllables, seven syllables, five syllables) on anything to do with Batman. So after racking my brains for hours and hours (minus a few hours), and with the fame-multiplier effect of Heath Ledger's death in mind, I came up with this:
The dark night returns
And brings a joke or, is it?
A metaphor, think.
What do you think?
...
On another note, it seems that the 'Heath Ledger Online Community' haven't given up on him yet! They still have a "Contact Heath" link with some addresses, and say
If you have gotten a reply, or if the address you used does not work (i.e. your package is returned to you as "return to sender") please let us know (heathledger.net)
Maybe they know something we don't? A sequel perhaps?
(Page 1 of 1, totaling 5 entries)