Been travelling for over a week now, and this is the first chance I got to do some updates. It will be quick, and about BEER!!
One of my goals back here is to try as many different beers as I can

I didn't take photos of them all, but here are a couple from the UK (OK one is a cider I know

)
I found out that Cornish beers/ales are generally pretty nice and smooth. Also, because the weather is kind of cold, warmer ales are much nicer than a cold lager!
Arriving in Belgium, we stopped at the first petrol station for some food, and here was the choice of beers (aaahhhhhh....)
I have to say, I wonder about the wisdom of serving beers in a motorway cafe, but I was not complaining

We had a 'Blanche' and a 'Kriek'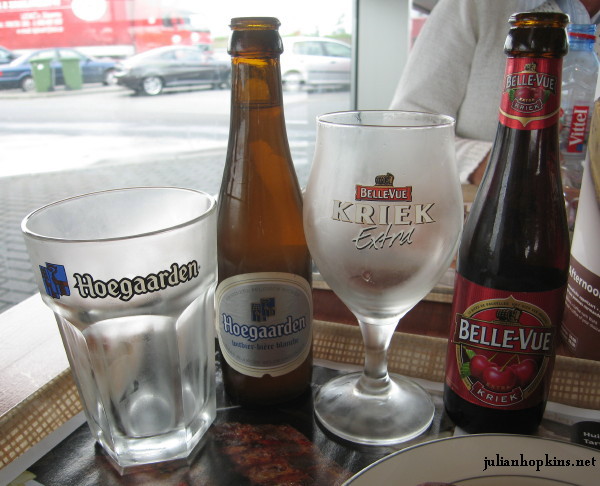 'Kriek' is cherry beer, usually the best type of fruit beer - refreshing tartiness. Note also that each has its own special type of glass.
Next day, to the supermarket - here are the shelves packed full! (and some more were around the corner of the aisle)
Continue reading "Beers!! Delicious! Enticing! Belgian!"