A short one to at least update something! Got loads to do this week…

Here is the trip we did in France - it was great!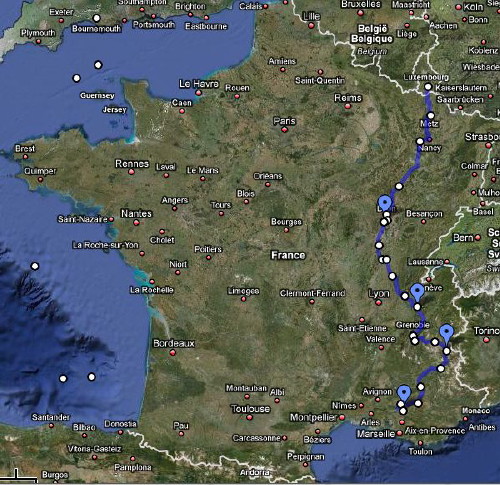 (
click for the Google Map full version
)
The nicest place we stayed in was a 'Chambres d'Hôtes' (i.e. a B&B
en français
) – it was called
Un Patio en Luberon
.
This was our room - called 'Roussillon'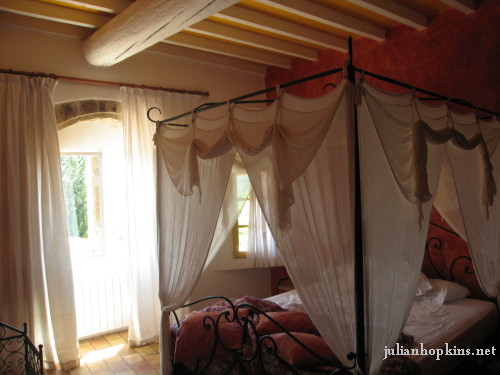 and the view from the window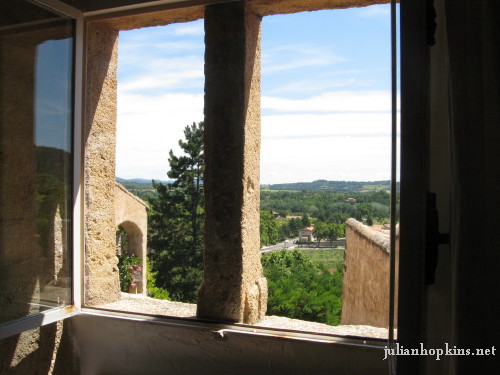 It was named after this village, also called Roussillon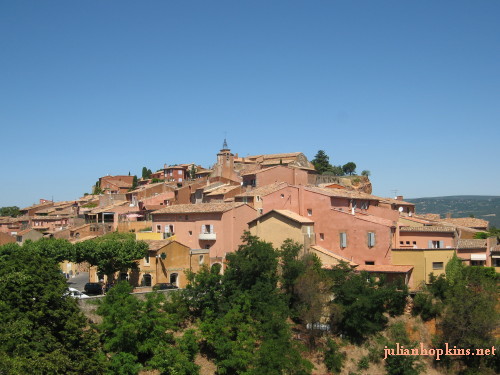 the name of the village is derived from 'rouge' which means 'red' in French, and it is famous for the ochre that is mined there and which colours the buildings
More to come, brief snippets only.