We're planning with some friends to do a short camping trip up
Gunung Ledang
in a couple of months, and today we went on a short scouting trip to check out the area.
One of our party had been there before, and wanted to check out a resort that was not the standard one where all the tour buses go and everything. It's call Taman Hutan Lagenda, and you have to drive 10-15 minutes through a bumpy plantatation dirt road to get there.
On the way we spotted this kingfisher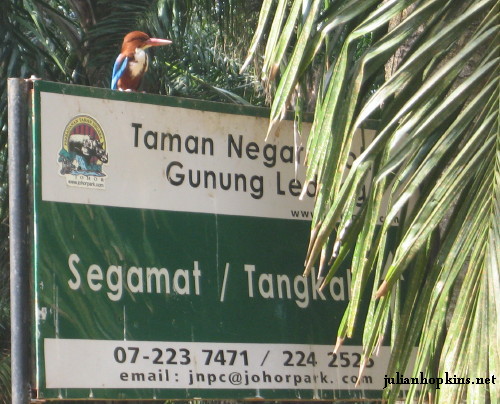 The resort itself is nice, basically a start-off point for hikes - with accomodation ranging from a Deluxe Chalet at RM220 a night, to dormitory beds at RM10 each.
We followed a short trail that loops around from the resort
Nothing very fascinating, but pleasant. There was this unusual root that you could walk under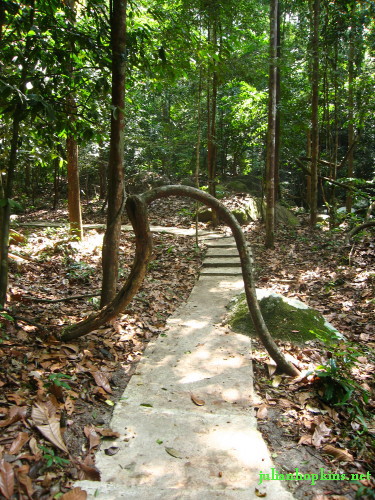 Anyway, we spoke to some guides and got a price list and all - and hopefully we'll be able to go up in May