Qumqats, or kumquats, are used during Chinese New Year as a symbol of prosperity: apparently the word sounds something like "gold" in Cantonese, and the bright orange colour resembles gold (incidentally, this is a typical example of so-called "imitative" or "sympathetic" magic: i.e. something is believed to affect other processes in the world due to its plastic properties, another example would be the phallic-shaped asparagus that are believed to be aphrodisiac).
Anyway, I have a kumquat tree which I bought for RM12 about three years ago: it never amounted to much until I transplanted it from the pot to the ground, and now it's flourishing well and measures about a metre high.
Here are photos demonstrating the different stages of the flowering and development into fruit.
The bud...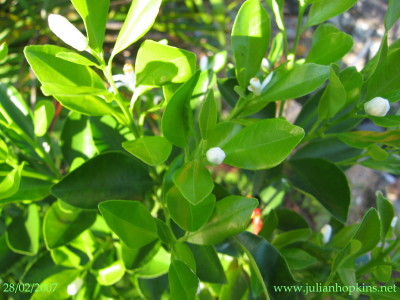 which then develops into a flower - here you can also see a caterpillar (sneakily disguised as a bird dropping) which will gobble down much of your leafs unless you remove it...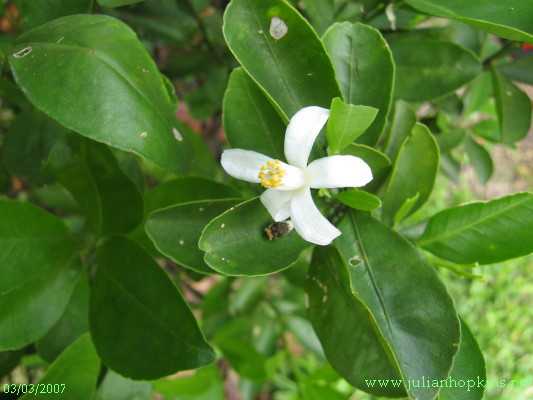 Continue reading "The flowering of prosperity"