Can you help spread the word about
myBlogS 2009 - the Malaysian Blog Survey
?
The more people who do the survey, the better it will reflect
what bloggers and readers really think
about the Malaysian blogosphere.
If you like, you can
support the survey
by putting one the banners or sidepanels below on your blog: just copy the code of the one you like, and paste it into your blog. The code includes a link to the survey.
Or you can just right click, download the image, and link it to: http://www.budurl.com/myblogs2009.
If you prefer a non-animated picture, please
contact me
.
Thanks

I mean: Really, REALLY thank you! Any help is received with head-knocking-on-the-floor gratitude!

•
'wtf?' banner (728x90)

Copy and paste the code inside your blog
•
'Who Decides?' banner (728x90)

Copy and paste the code inside your blog
•
'wtf?' panel (160x150)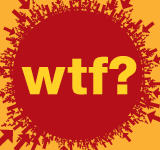 Copy and paste the code inside your blog
•
'Who Decides?' panel (160x150)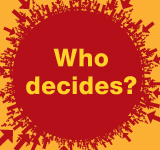 Copy and paste the code inside your blog
•
'wtf?' button (160x75)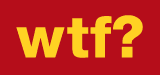 Copy and paste the code inside your blog
•
'Who Decides?' button (160x75)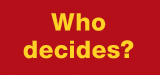 Copy and paste the code inside your blog