One useful thing about blogs is that they also serve as a kind of '
digital memory
' - like a diary, memories and thoughts are stored for a future time when you can go back and be reminded of what you've been through. How some things you thought were so important at the time have turned out to be insignificant, and others have developed into so much more.
Anyway - here's my retrospective of 2009
January
Nine posts. As for most of the year, I was reflecting and thinking about blogs - the topic of my PhD. I was ruminating about the importance of comments in
The Commentosphere
, and
Bloggers, transparency, truth and personhood
.
Also, as Chinese New Year and the
Dancing God of Prosperity!
beckoned, I made one of my many failed resolutions 'blog every day' in
Decisions, decisions: ethnographic focus
.
February
Sixteen posts for this month, which is probably a record. More thoughts on comments with
The 10 types of commenters
, musings on
How SoPo blogs helped the advertisement industry
; a fieldwork experience at
Profit Blogging Bootcamp - Meeting for money?
; and a cryptic references to events in Perak in
Silver transformations
.
Apart from helping me to get a cinema premiere ticket in
I'm Going Kame Hame Ha with Dragonball Evolution
, our dog Gambit appeared in The Star in
Canine Car Seat Belt

(yes it was just a pose, no we didn't actually strap him in like that).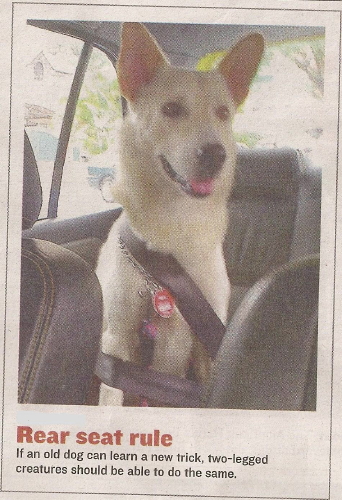 March
Eleven posts in March; I tried initiating a map of
Recycling Centres in Petaling Jaya
, and did a little
Tourist in KL
post after a friend visited.
But the most important thing for me this month was on March 9 -
myBlogS 2009 - Malaysian Blog Survey now open!
. I relentlessly promoted and harassed anyone I could about it for a month, including at the
Dragonball Evolution Premiere and my Thought Bubble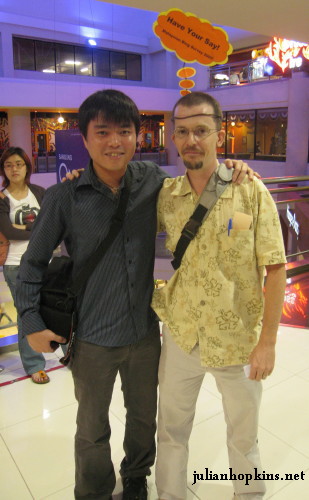 and the
eLawyer Conference - Be informed!
.
And amongst a few food posts, I admitted to
My food fetish - Cili goreng!
April
Nine posts for this month, which saw quite a few events - I won a PS3 for dressing up as Bob Marley at the
Nuffnang Music Bash - Super prize!
. Due to that, and the myBlogS survey (
myBlogS 2009 - 538 already and only two more days left!
), I got some attention from The New Straits Times, who did a full page spread on me, boosting my readership (temporarily) by thousands, thanks to mentions by other bloggers, leading me to remark that
Bloggers are not journalists, and blogs are not newspapers
May
Eight posts this month (note the decline

). Thanks to
AMBP
, I met some
Star Trek Camwhores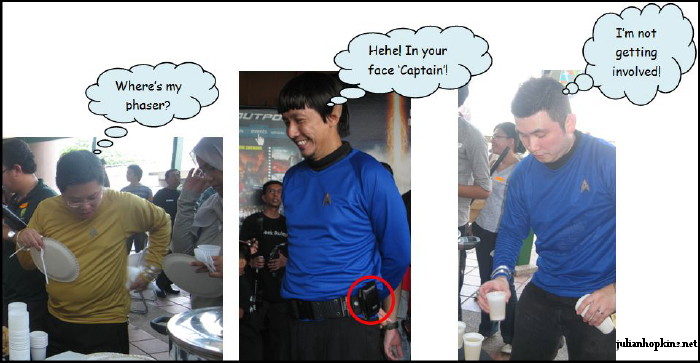 Continue reading "My 2009"