Ever since I've been in Malaysia, I've heard people talking about foods being 'heaty' – e.g. someone will say 'Don't eat [insert type of food here] when you have the flu because it's heaty', or something like that. Recently, I finally discovered what 'heatiness' really is – I was out in the sun for a bit too long one day, and got some sunburn: then, after a few days, I noticed that I kept feeling a bit uncomfortable - overheated, an unpleasant feeling in my stomach, and a bit tired. But even if I turned the aircon on and had a nap, for example, I still felt too much 'internal heat'. Suddenly it dawned on me - I was suffering from 'heatiness'! (Another symptom was an itchy neck. I didn't connect to it at the time, but later someone told me it was typical of heatiness - apparently you can even end up with boils on the neck).
Anyway, so WW got some herbs from the Chinese herbalist - I boiled it all up and drunk a big glass or two every day for a week or so, and felt better.
Some time before that, I had received a free bottle of
Cool Rhino
which is meant to be a cooling drink (apparently it's
rebranded 'Three Legs Cooling Water'
). I was curious about the main ingredients
Gypsum fibrosum
, and 'calcitum', and on what basis they are meant to be 'cooling'.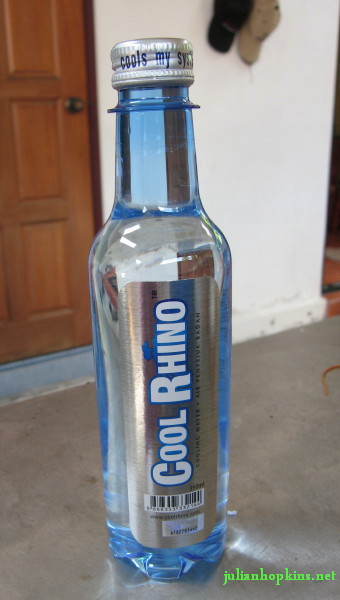 Gypsum fibrosum
, is known as a 'stone drug' - i.e. it is a mineral (it's also used in building!) which has beneficial health properties. Investigation of the use of minerals in medicine was particularly common amongst Taoist alchemists who sought immortality, and knowledge of its use goes as far back as Ge Hong's (281 -341 AD), book
Bao Pu Zi's Inner Treatise
(
"Discovering Chinese Mineral Drugs"
)
"Raw gypsum (Gypsum Fibrosum) has been shown to have an antipyretic effect, that is, it can be used to reduce fever. However, pure manufactured gypsum does not display this property. This suggests that the antipyretic effect is produced by one or more of the impurities normally associated with gypsum in its raw state (Guo et al, 1958)." ("Discovering Chinese Mineral Drugs")
In its prepared form it is known as
Gypsum Fibrosum Preparata
or
Duan Shi Gao
.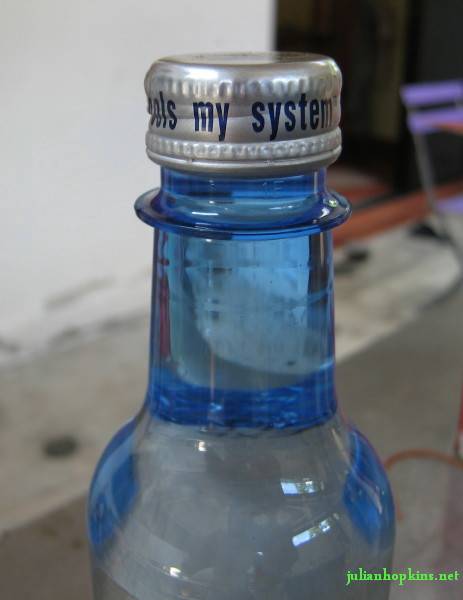 I noticed dosages
"9-30 grams, up to 90 grams for very high fever"
, or
"10-50 grams"
; in the bottle there is 90mg, so I can't imagine there is much chance of overdosing, even if you take 4 times a day as they recommend.
As study on rats shows that it "can accelerate the formation of collagenoblast and micrangium in wounds, and the proliferation of granulation tissues, thus promoting the skin wounds to healing" (
Source
) (whatever that means :-S)
Calcitum
, or
Han Shui Shi
, is also apparently good for relieving heat. The recommended dosages are also well above the 45mg in each bottle of Cool Rhino (
"9-30 grams"
and
"3-10 qian" – 1 'qian' is 5 grams
). I think 'calcitum' is basically the same as calcium, which is also a mineral.
Basically – it seems that traditional Chinese medicine does support the use of these ingredients for heatiness, but at much higher doses than there is in Cool Rhino. As for me, unfortunately I did not have it at the time I had heatiness, but I had previously got round to testing it one day when I was feeling hot after working in the garden. It was not chilled, but I can't say I felt any different… My advice is, if you want relief from heatiness – go to a herbalist and chuck down the bitter stuff!
++++++++++
Here are some resources on Chinese medicine
•
The Essentials of Chinese Medicine
• A detailed explanation of different
"Herbs that clear Heat"
• What looks like an authoritative
Introduction to Chinese Herbology