I go periodically to the SEA Park area, and I find it is full of good eating spots.
One that I like is the Tang House Of Fishball
It has a cool (as in low temperature) atmosphere, with marble topped chairs and stools, and a menu with various classical Chinese (or Teo Chew, I suppose) dishes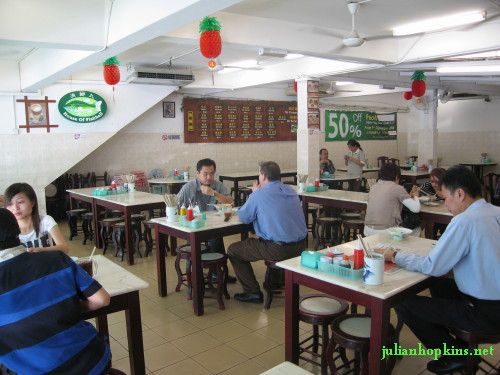 One of which is the 'Celery noodles', of which I ordered the 'dry' version (i.e. with the soup on the side) - cost about RM6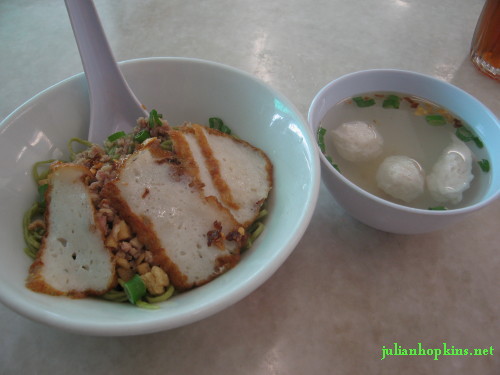 The noodles are green, cooked nicely
al dente
, with a sprinkling of pork mince and fried fish cake. Very nice. Though I was a bit disappointed as the fish balls were not stuffed, and I'm sure they were the last time I got the dish!
Anyway, I would recommend the place for anyone wanting a light lunch. They also have some nice looking 'ais potong' and various desserts.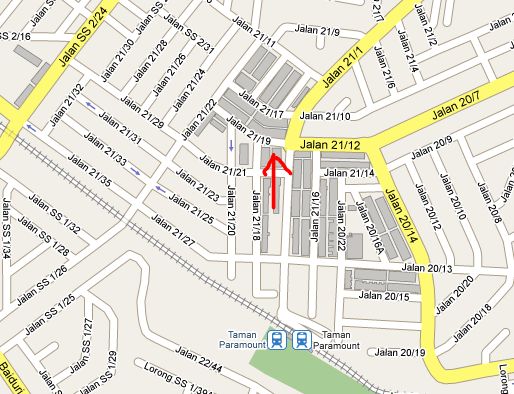 12 & 14, Jln. 21/19
SEA Park
Tel: 03-7876 5461
(P.S: As an attempt in 'speed blogging', 20 minutes for this post has failed miserably against
sixthseal's three minutes
!)