My first experience of bedbugs, or
Cimex lectularius
, was in the Salvation Army Hostel in Bombay, in 1989. It was completely infested with them and some were still on my body three or four days later. The second one I remember was while sleeping on a bench in a train station in Poland in 1990; this time I could recognise them well, and did the only really possible thing to get away from them – go as far away as possible.
Well, there have been another few encounters since then (including in Kota Bahru, Kelantan), and in Vientiane on my last night in Laos I met those nasty buggers again. I stayed at the Pathoumphone Guesthouse, on Th. Manthatulat; for USD6 I got a basic room with shared bathroom – clean enough but not spick and span.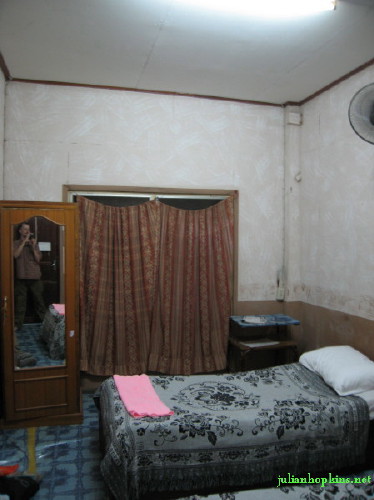 Although all the hostels I went to in Laos were generally clean, most of them have a thick blanket to sleep with as the nights get a bit nippy there. I couldn't help wondering how often they were cleaned… anyway, it's usually something not worth thinking about too much but here, about five minutes after I lay down with the blanket over me, I realised that I was getting itchy all over. I quickly threw off the blanket and realised I had been bitten.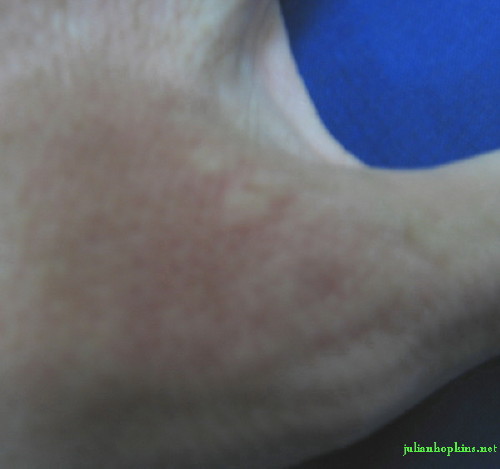 The three bites close together was an immediate giveaway – it was bedbugs! Argh! I hate those things! And there's not much you can do apart from leaving the hotel asap, which isn't really an option at 1am… They are difficult to kill, check out this video of a traveller
trying to kill one in a hostel in Kuala Lumpur
. They are very tough! But one thing he doesn't try is burning it, which is what happened to this one that I tracked down
Continue reading "Bedbugs in Vientiane guesthouse, Laos"