I keep telling myself that I need to post more often, and then don't do it. I went to the
AMBP Smashin' Gathering
last Saturday (report coming up) and, after talking to various people, I realised that maybe one way I can blog, do research, and be of some use to the Malaysian blogosphere as a whole, is to use my blog as a 'chronicle' of the Malaysian blogosphere. Not a vastly original idea, but it may work.
The basic principles should be:
1. Blog something every day, or at least every two days.
2. Talk about my observations and thoughts on the goings-on in the blogosphere. Give an alternative view, but don't be too academic.
3. It doesn't have to be a long post.
So...
One thing I learnt on Saturday, from the talk by the founder of
Project Petaling Street
(aka PPS),
Aizuddin Danian
, is that there is a
search function
for the archives of PPS! As he said, this can be very useful for researchers, being five years worth of blog posts. But it's not that great a search machine - seeing as you can't seem to be able to specify much - for example, see the screenshot below for what happens when I search for "good morning" (in "quotes"):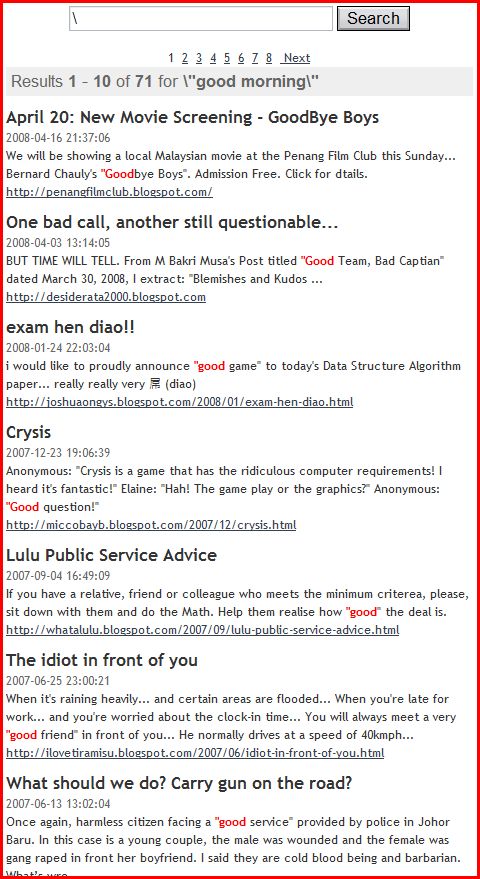 Anyway, it's good to know, and Happy Birthday PPS

The next task is to work out how to do an automatic ping to it when I post...