Qumqats, or kumquats, are used during Chinese New Year as a symbol of prosperity: apparently the word sounds something like "gold" in Cantonese, and the bright orange colour resembles gold (incidentally, this is a typical example of so-called "imitative" or "sympathetic" magic: i.e. something is believed to affect other processes in the world due to its plastic properties, another example would be the phallic-shaped asparagus that are believed to be aphrodisiac).
Anyway, I have a kumquat tree which I bought for RM12 about three years ago: it never amounted to much until I transplanted it from the pot to the ground, and now it's flourishing well and measures about a metre high.
Here are photos demonstrating the different stages of the flowering and development into fruit.
The bud...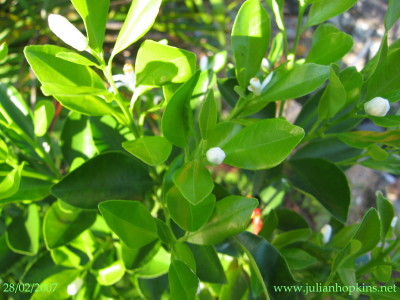 which then develops into a flower - here you can also see a caterpillar (sneakily disguised as a bird dropping) which will gobble down much of your leafs unless you remove it...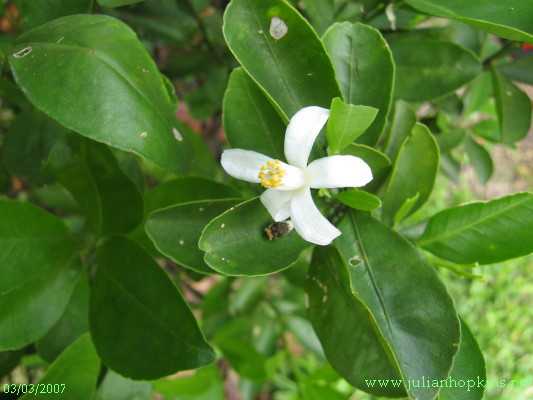 the outer petals then drop off, and you can see the 'anthers'. These are the pollen bearing stems that fertilise the 'stigma' in the middle [note: I'm no expert in botany, and I may be wrong with exact names of different parts]...
then these anthers fall off, revealing the fertilised ovary/fruit...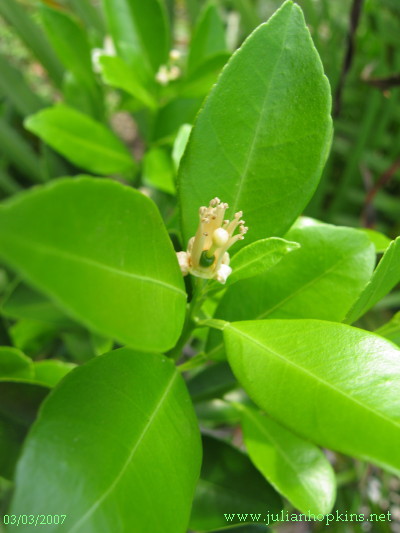 eventually leaving the stigma alone, with the nascent fruit visible below it...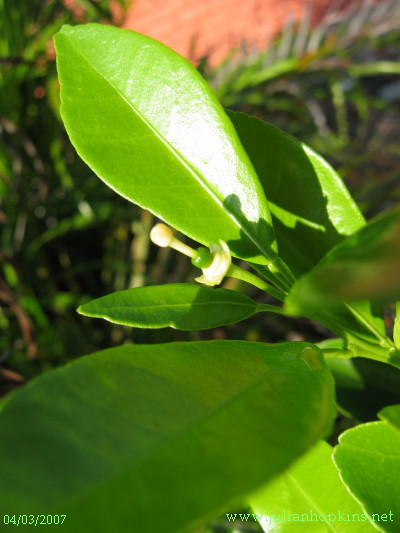 the stigma then drops off, leaving the fruit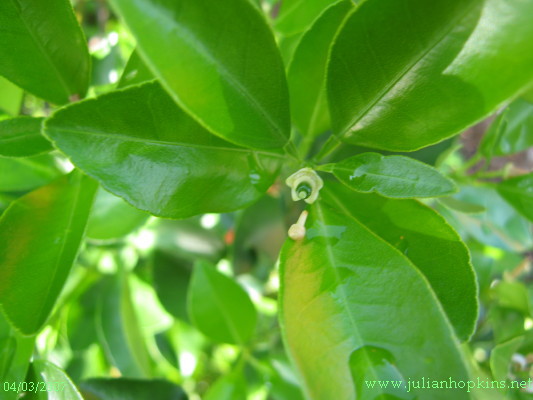 I wasn't able to trace the development of that particular fruit because it disappeared; maybe this guy was the culprit - who seems to have spent time in
Anak Merdeka's garden
too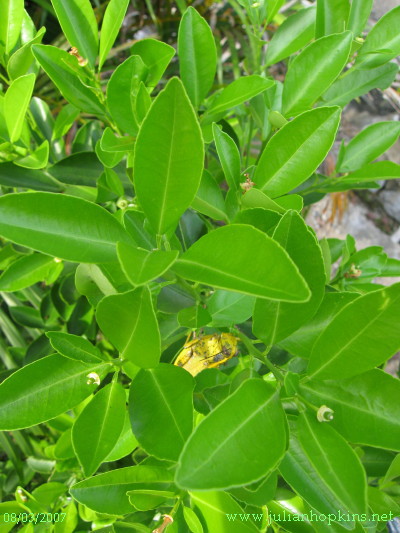 it's well camouflaged, in case you didn't see it here's a close up: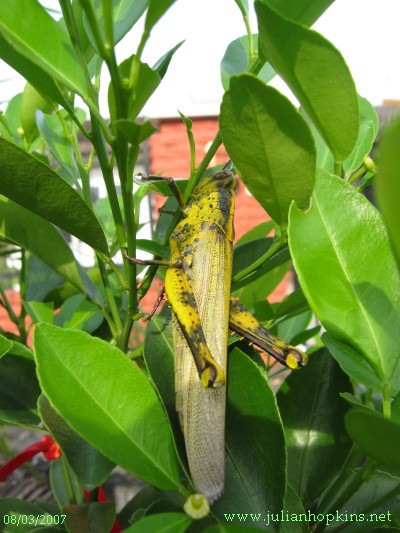 In any case, the fruits then take a long time to mature: it's now been about three months since the flowers started, and this is the largest fruit so far: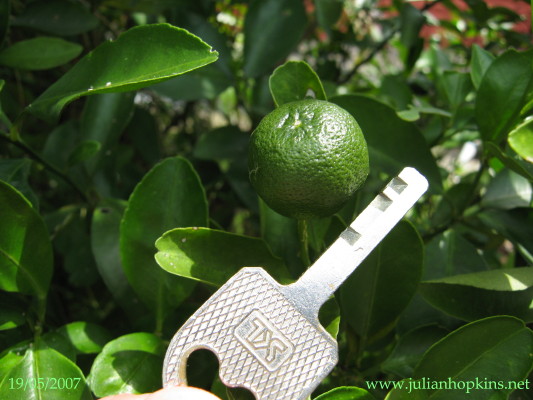 As you can see, it ain't going to feed the masses yet :p Though good fortune has come my way recently, so I'm not complaining anyway