First I'd like to thank
Nuffnang
and
GSC Midvalley
for the free screening. And the free poster, popcorn and coke - though I do wish they would have salted popcorn... One interesting thing is that they give you a CD with information on the film, trailers and stills and it includes some on-set photos like this one, which shows a bit how complicated it can be to shoot a film:
I have never heard of 'Death Note' before, but I now know it's a
manga
based on a supernatural notebook which ensures that anyone whose name is written in it will die in 23 days. This film is the third based on the manga. The manga feel to the film was quite clear, with the obligatory Japanese schoolgirl Maki (Mayuko Fukuda) - seen here with her father (Shingo Tsurumi) who meets a pretty gruesomely spectacular end later on: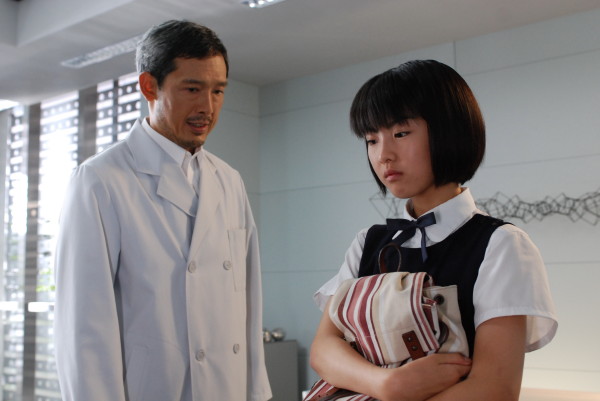 Since I knew nothing about the manga and previous films, there was a lot of background knowledge of the characters that I didn't have. If I had, I might have appreciated the main character 'L' (Kenichi Matsuyama), apparently "a genius detective", more. As it was, I saw a distinctly odd Goth-type chap who only perches on chairs, eats sweets all the time (it's "brain food" he later explains), types with two fingers - when he doesn't have one of them in his mouth - and walks with a stoop: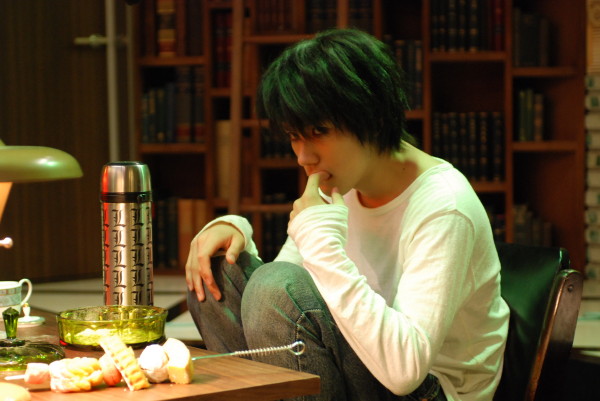 The plot is fairly standard, with a couple of twists. Environmental terrorists want to reduce the human population to protect the Earth's ecosystem, so they plan to release a deadly virus that has been tested on a village in Thailand - from where one boy was able to escape. L, who has written his own name in the Notebook of Death, has only 23 days to work out what to do and foil their plans. It was not very gripping, and I found the pace a bit slow.
For gadget geeks, there was an interesting scene in the public transport where people are viewing television on their mobile phones - they see Maki's picture being broadcast which leads to some panicking . Overall, there is post-9/11 and/or post-Aum Shinrikyo feel to all the biological warfare scenes.
The bad guy team are quite good, one of whom (Sato Megumi) is quite hot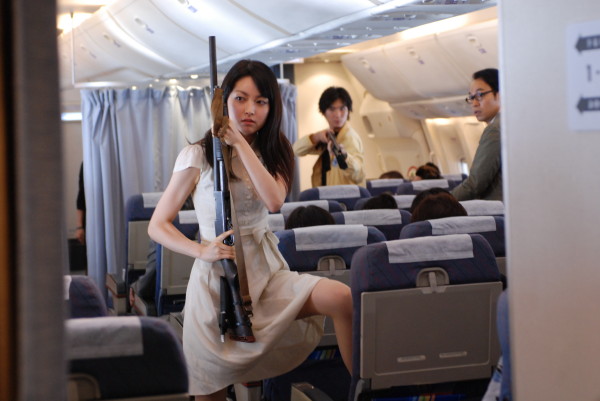 It will hit the cinemas on the 3rd April. Overall, I'd say that if you're into Death Note, this may be worth watching. But otherwise it didn't really do it for me... Here's the
IMDB
entry for some other opinions.
Update 28/03/08
Here is a
review by another Nuffnanger
. He knows more about the manga and the story's context.