Just a quick one to provide a link to a transcription of
Bin Laden's full speech
. Worth reading, to understand his argument – 'know thy enemy' and all that.
He develops an argument which really owes a lot to Lenin's analysis of global imperialism and the World War I (for example,
Imperialism, the Highest Stage of Capitalism
) – basically saying that foreign policy in America is driven by multinational corporations. Specifically, blaming Kennedy's assassination on "the owners of the major corporations who were benefiting from its [the Vietnam War] continuation"; asking why the Democratic Party did not force withdrawal from Iraq after the last elections, he says "they are the same reasons which led to the failure of former president Kennedy to stop the Vietnam war. Those with real power and influence are those with the most capital."
Then he develops some more modern themes: global warming, poverty in Africa, globalisation – these are also blamed on "The capitalist system [which] seeks to turn the entire world into a fiefdom of the major corporations under the label of "globalization" in order to protect democracy." This message seems somewhat more directed at your average younger person, of the anti-globalisation type.
Then, interestingly, he whacks in a message to the middle-classes too: "the reeling of many of you under the burden of interest-related debts, insane taxes and real estate mortgages"; later, he promises taxes (
zakat
) of only 2.5% under Islamic rule.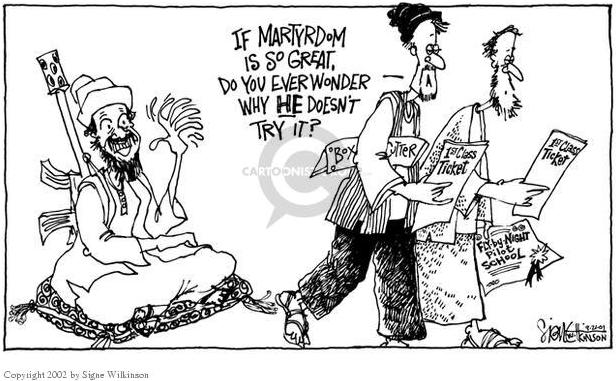 Wilkinson