23.42
Charlie grows quickly. Born 3.25kg, now 7.5 more or less. When's the last time you doubled your weight in 7 months?!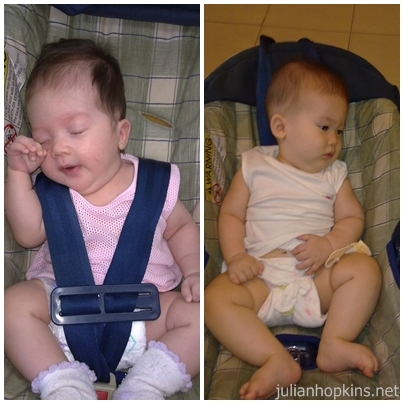 On the left 8 June 2010, on the right, 2 December 2010
OK time's up, had to include editing time too.
23.58
The 15-minute blog post.
I like to blog, but I can't afford to spend a lot of time on it. Solution: limit myself to 15 minutes per post.
All comments, critiques and corrections are welcome. Thank you.