Doing research as a blog anthropologist, I get sick of people saying, "But what's happening in 'real life'?"...
I mean, what's NOT real about talking, sharing and ranting with friends and acquaintances? Humans have been doing that since the first barbecue outside of a cave in Africa - is it more real because it's happening in a bar, at work or at school; then when it's happening while you're on the move and keeping in contact with friends around town, overseas, or at home? Does anyone ever say letters aren't 'real'?!
The point is - you can do BOTH of these! You can have a life online AND offline - each one complements the other, and that's the way the future's going to be. Get on the train (or more likely the maglev), and get with the future!
In the future, everyone is going to have presence online as well as offline. They'll even be provided by the government, and kids in playschools will be taught how to play online, just like they're taught how to cross the road safely. The technology will be portable nanocomputers, inserted under the skin and with controls directly from the brain (
for example
).
OK - we're not there yet

But to get a feel of it you are going to need one thing - that's a smartphone, like a
BlackBerry
. So you can surf the net, update your social media, call your family, write emails, play games (important that one) - basically, have your own communications centre wherever you go...
OK - any blogger, tweeter or Facebooker wants to be able to chat with friends, do some IM'ing or check Facebook while they're out and about, but... you're going to be worried about the cost, right? I mean, if each tweet, IM message or Facebook update costs money, the bill is gonna be stiff right?
Well - I have to say that Xpax have a good solution here - RM1 per day for prepaid UNLIMITED ACCESS! So - load up with RM 30 at the beginning of the month and you're safe for thirty days.
Check out the
details on the Xpax site
. The RM1/day deal is for social networking sites - for unlimited internet surfing, etc, it's RM2.50 a day.
"No hidden clauses, no upfront payment" - sounds good enough to me

So - the other problem with switching phones is changing your telephone number, right...? No - wrong! With Mobile Number Portability now available in Malaysia,
you don't have to change your number anymore
.
At the Xberry party the BlackBerry Curve smartphone 8520 was going at RM888, but if you hurry you can still get a special deal by going to any
Blue Cube outlet
: get a reload for RM50 and you'll be able to get the
Blackberry for RM998, one week free access, and an imported skin
.
Wait too long (after November 15) and the price will go back to RM1188.
I'm too skint at the moment even to get it at RM888, but at the Xpax Blackberry party, if I had been able to check Twitter I would have known that the prize draw was going on! And maybe won a free Blackberry!
OK you're gonna say - just pay more attention! But I was!
I was paying attention to an amazing beatboxer
Shawn Lee
and spotting celebrity bloggers such as
Cheesie
and and upcoming superblogger/journalist/allround party animal
jessie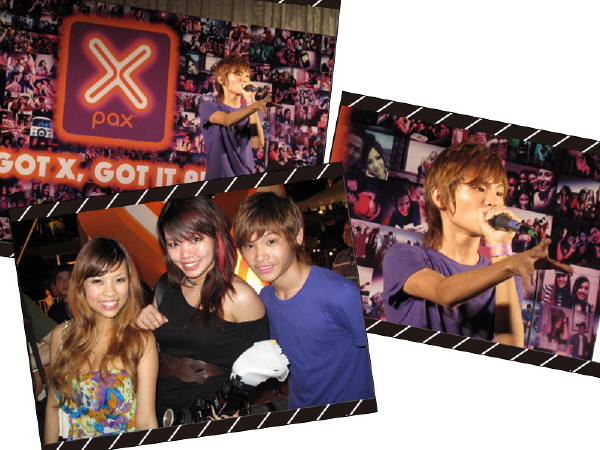 and
Flizzow
couldn't be avoided...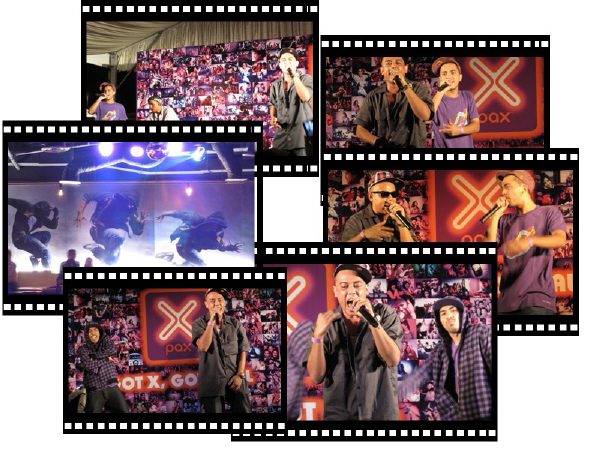 nor could
Arabyrd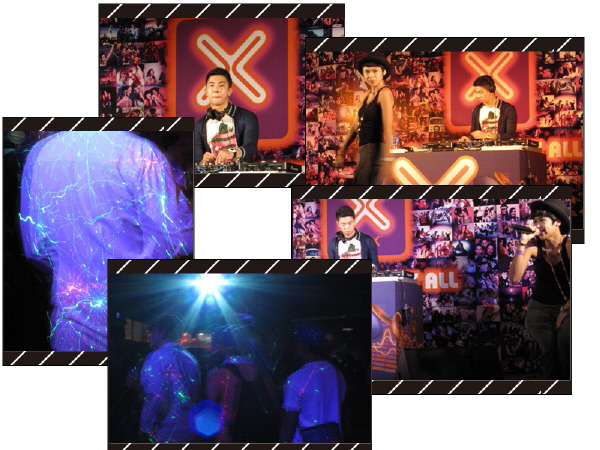 (not to forget the trips to the VVIP section for free flow, food and dancing...)
(and meeting
kruel74
,
dustyhawk
,
YapThomas
,
aprilyim
,
bernard
and others who I forgot...)
So all I can say is thanks
Xpax
and
Nuffnang
for the party!
Get a a Blackberry Curve to lead your life from in front - it's your life, your number, and your future