I love travelling, and have blogged about
hitchhiking to Romania
,
drinking coffee in Laos
,
a room with a view in Provence
,
beers in Belgium
, being a
tourist in KL
,
shop signs in Kuching
,
a sunrise in Kelantan
,
clouds over Phuket
, and
a cute devil in Tasmania
.
Somehow, although I've been to Singapore a number of times, I've never blogged about it

Maybe because my trips were normally work-related, or quick day trips?
Nuffnang & Uniquely Singapore
are offering tickets to the Nuffnang Asia-Pacific Blog Awards ceremony, and an "exclusive Uniquely Singapore experience", which sounds intriguing

. But they want to know why I should be given this special opportunity to experience Singapore: for me, I would like to have the chance to discover more of its history and hidden secrets, and blog about what makes Singapore truly unique.
Singapore is a 21st century multicultural metropolis, steeped in the trading history of ancient Asian and colonial empires - it is discovered slowly, its different shades revealing themselves in the rich nuances that make up the character of this hidden gem of Asian culture and history. Inhabited for at least 1800 years, from the 7th to the 13th century it was part of the great Srivijaya Empire, and from 1819 onwards it grew rapidly under the British Empire. Known as an island city, it is sometimes difficult to see the history amongst the skyscrapers and the shopping malls, and to forget that it has natural areas of natural beauty too.
For my dream day in Singapore, I would want to start early with a Peranakan breakfast - perhaps
Otak toast
. While it's still cool, I would explore the park around the MacRitchie Reservoir, established in 1860...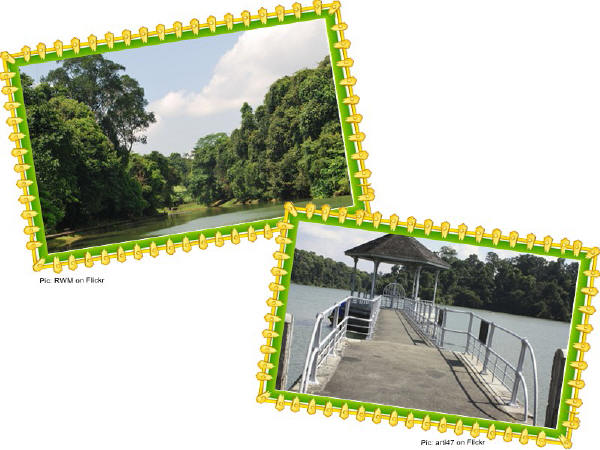 check out the
Treetop Walk
, enjoy the nature...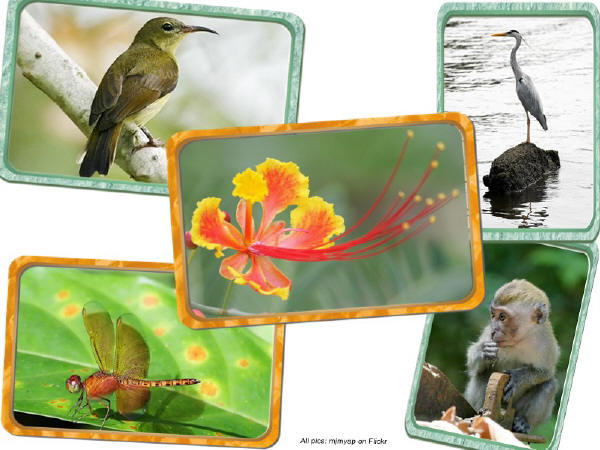 and dream of finding the elusive
Yamashita Gold

For lunch, the 19th century Convent of the Holy Infant Jesus, now a marvelously restored national heritage site known as
'Chimes'
, would give me a choice of fusion dining venues. To digest my light lunch, I could stroll around the cloisters, and view the stained glass windows in the restored chapel.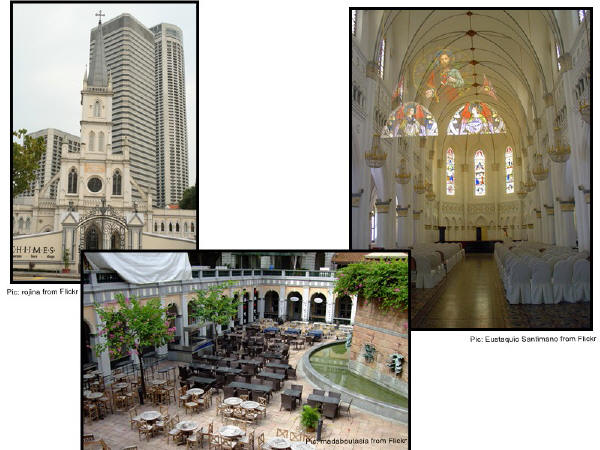 In the afternoon, tired of walking, the
Singapore Sightseeing Pass
which has unlimited access to hop-on, hop-off bus and boat tours looks ideal. I think I'd focus on the HiPPO River Cruise: Singapore was always first and foremost a naval city, which breathed the monsoon wind. A global city before globalisation was heard of.
Seeing Singapore from the river would bring back the perspective that the sailors and weary travellers would have seen, welcoming them from around the world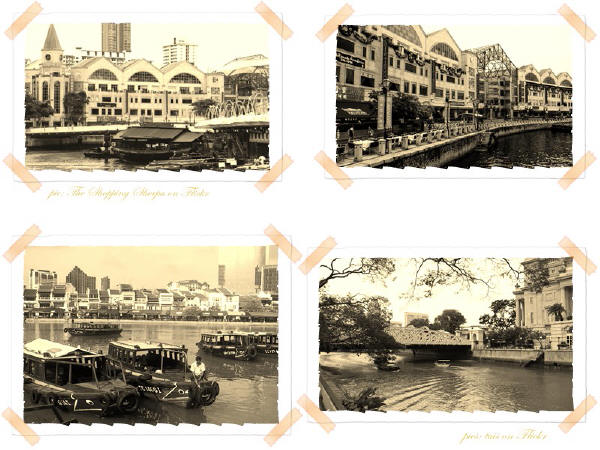 Followed by dinner at one of the relaxed riverside cafés of Boat Quay, and an evening of cocktails and jazz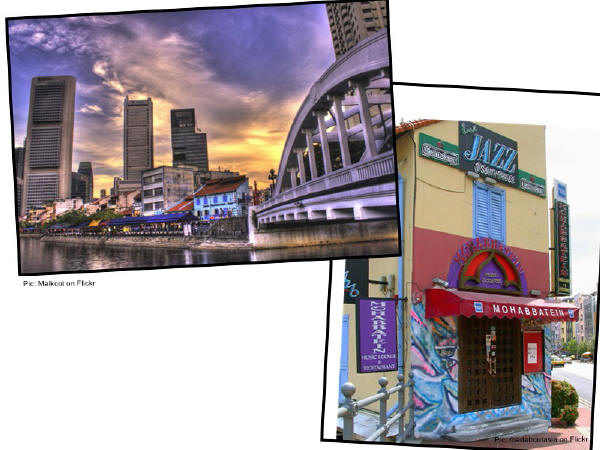 To finish a perfect day, I would luxuriate in the sumptuous comfort of the
Golden Chersonese Suite
of Raffles Hotel,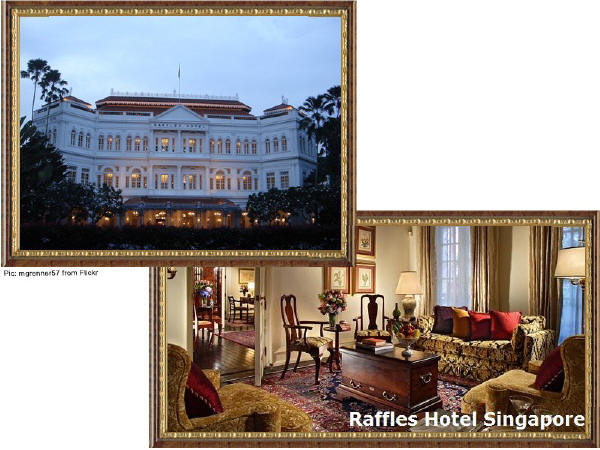 drifting into happy dreams and fond memories of the day when I was truly able to...
Indulge in the Uniquely Singapore experience

Pictures under CreativeCommons licenses, credits to:
arti47
,
Eustaquio Santimano
,
mgrenner57
,
mjmyap
,
madaboutasia
,
Rojina
,
RWM
,
The Shopping Sherpa
,
tuis