District 9 is a new movie coming out soon that seems right up my alley - it's about aliens and with an interesting storyline: the aliens seem to have arrived on earth like refugees or something, and are living in different areas - such as 'District 9'. I saw the trailer in Brisbane recently, and at first it looked like a documentary about refugees in a big shanty town or something. But then you see the huge spaceship and alien beings.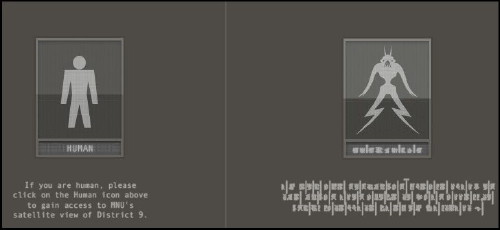 They have a
pretty cool website
- it's that new kind of marketing, called
cross-media marketing
, I think. The principle is that you generate interest in the content of one medium (e.g. a movie) in another medium (e.g. websites). The first time I remember noticing this was in relation to 'Heroes' - if you type 'Primatech' into Google, you came to an actual site of a company doing what Primatech was meant to be doing, and there's even some
"Information Concerning Noah Bennet"
, who has left the company, apparently

Anyway, the District 9 website is set up with 'user contributed' videos, links to services from Multinational United (MNU), which I guess is the big evil corporation in the film, games, and even a blog -
MNU SPREADS LIES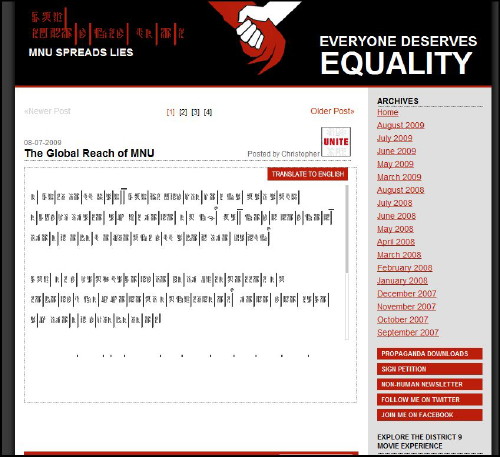 that has (amongst other things) a YouTube video of an anti-MNU protest
So, check it out! I'm going to go, with any luck with a ticket to a
Nuffnang screening
, but anyway it seems like the kind of film I can't miss.