A 'commune' is a municipality, and at 2042m
Saint-Veran
is higher than them all; it's located in the Queyras National Park and was easily reachable by car - though in winter I'm sure it's somewhat more complicated.
Here's one view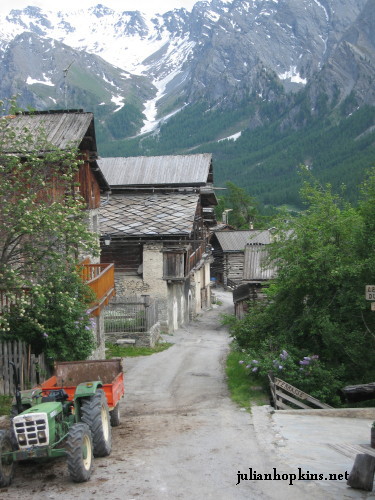 Tourism and agriculture are the main sources of revenue in the area; there were many guesthouses and it's popular with hikers in summer, and skiers in winter.
It's population is 290, and about 30 children go to the local school.
The Post Office had the altitude indicated in front - I suppose it's probably the highest Post Office in Europe too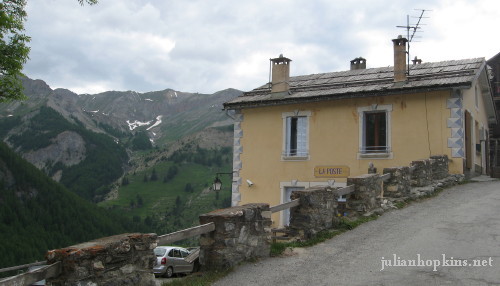 and there were a couple of post boxes embedded in the house walls like this one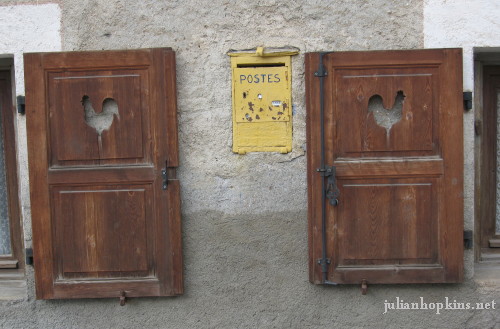 The church was very atmospheric, and had these pillars in front - they reminded us exactly of the two lions in front of Chinese temples!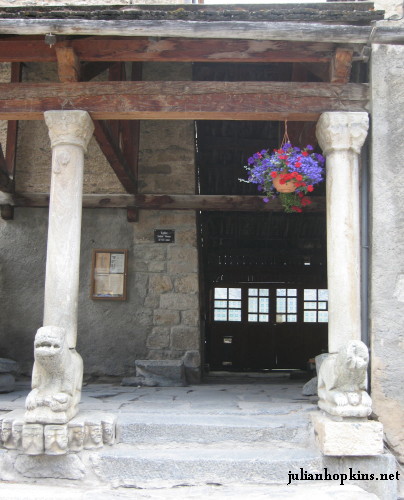 a close up - dunno what it's meant to have in its paws. It looks kind of like it's snacking on a baby

Here you can see the typical Alpine architecture - stone base and wooden first floor and roof.
We spent a couple of hours there, dozing, strolling and drinking coffee. Once the sun started going down it quickly got chillier - reminding us of the how harsh the mountain climate must be sometimes.