Last Friday was the preview of
Star Trek
, and
AMBP
had organised a gathering of Trekkies, Trekkers, and Bloggers. This was the second AMBP gathering I attended, last year
here
.
The event was emceed by the very capable DJs from Red FM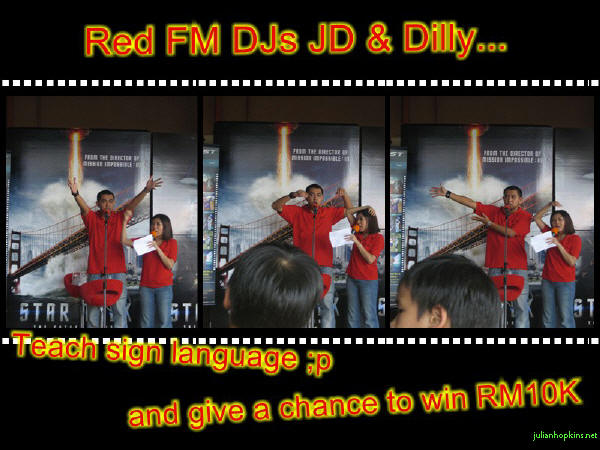 and of course Trekkies/ers were in evidence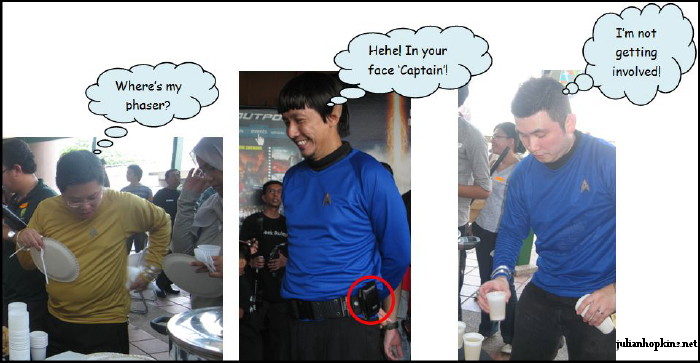 There was a treasure hunt organised, which I thought was pretty well put together - but I was by myself and it took well longer than I expected, so I had no chance to win the
Gopher GPS
which was the first prize. While I was going around the mall searching for clues I saw these happy shoppers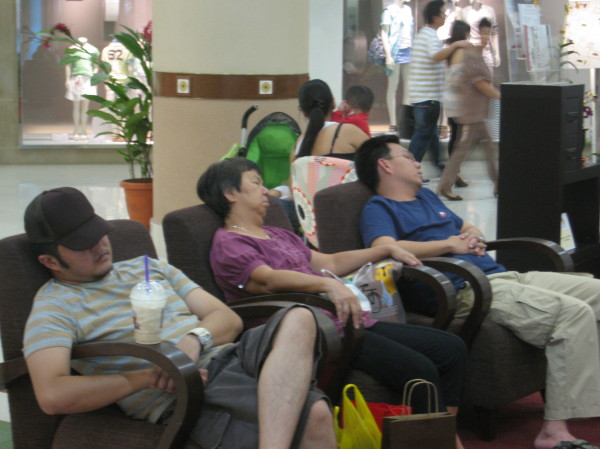 I also met
Horng
,
KY
,
Suanie
and
Josh Lim
! There were bloggers everywhere!
Afterwards, we took the opportunity to camwhore with Captain Kirk's chair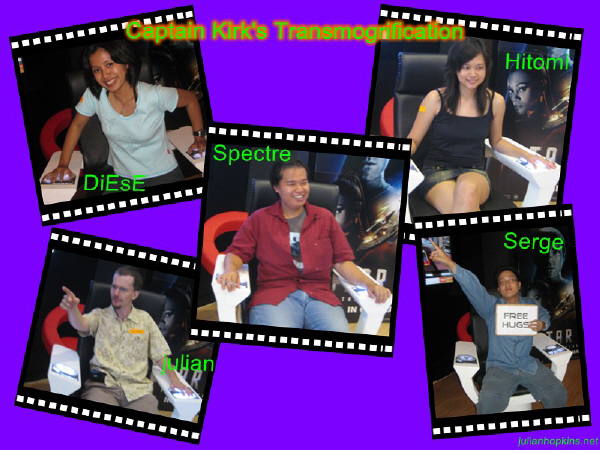 Then
Serge Norguard
had the idea to imitate this picture: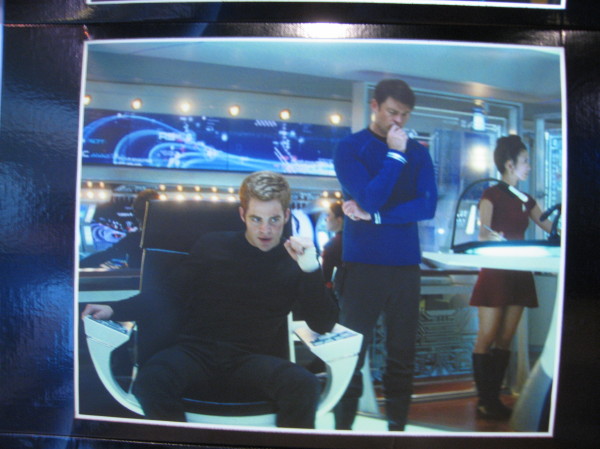 So we tried (thanks
Kruel74
for the picture)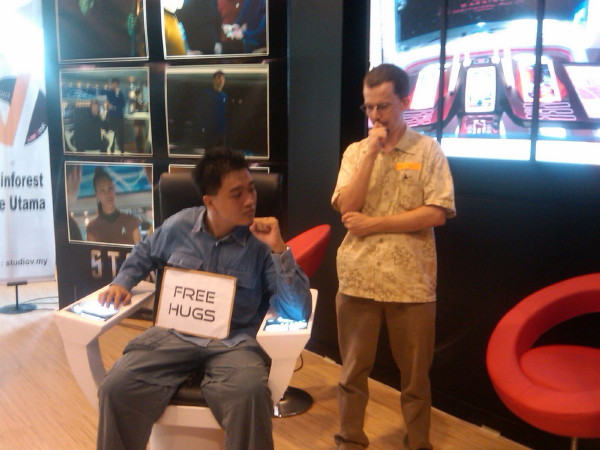 What's funny is that afterwards I found out that Horng, KY and somebody had tried the same thing before

(Picture curi from
Suanie
)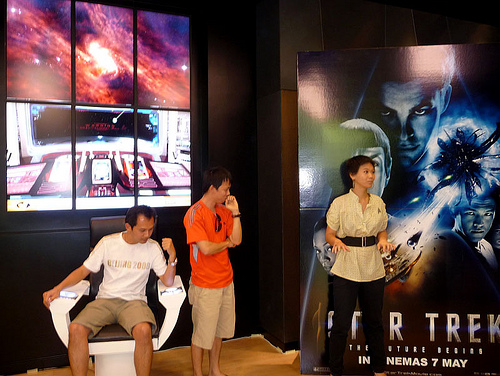 Bloggers' minds think alike, apparently!
Anyway, everything was running a bit late, so I left to get some food before the film started. I liked the film - I'm not a Star Trek fan, but I like science fiction, and it was well done. I'd recommend it if you like science fiction, and there's a lot of action (but not too violent or anything) too - but don't take my word for it, check out
Bernardc's review
- or if you can't be bothered reading it, check out his and other bloggers' interviews by TheStarOnline.tv

Here are some 'the making of' shots from the interview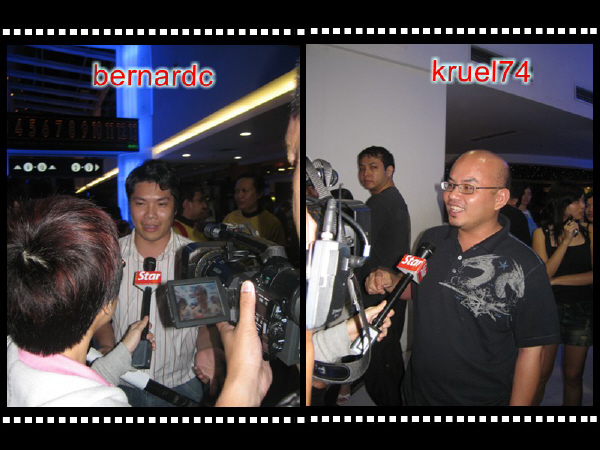 OK that's it! Here are some other posts on the AMBP event, please tell me if I've missed any.
• As Good As It Gets:
Another movie preview : Star Trek
• dude.from.monkey.land:
theStarOnline asked Zhao
• Fatty's Fantasies:
AMBP Star Trek First Contact - The Trivia & The Lucky Draw
;
AMBP Star Trek First Contact - The Movie!
• Green Tea World!!:
WHAT AN INTERVIEW
• Plus Size Kitten:
Mother's Day at 1Utama
• Rants of Orang Terbang:
AMBP Gathering for Star Trek
• sTiLL mY verY verY hiToMi:
AMBP 3rd GatheriNg & star TreK screeNing @ one Utama - 010509
• There's no blog:
Star Trek…