OK no time to blog a lot, I'm going to the
BarCampKL
and I'm gonna be late already... But I have to say something about last night.
The evening didn't start off well... I parked way up at the top of Jalan Sultan Ismail, and had to walk all the way down it - looking like this!
(OK - edit for clarification: I wasn't with
Eminem aka Huai Bin
while walking

)
There were people staring, honking and even some errant mat rempits giving me peace signs!

But I got there, and was soon enjoying free beer and meeting up with bloggers thanks to
Nuffnang
and
Maxis Broadband
.
There was a glam rock band made of bloggers who were pretty good, given that they had only got together one or two weeks ago. And looking very glam!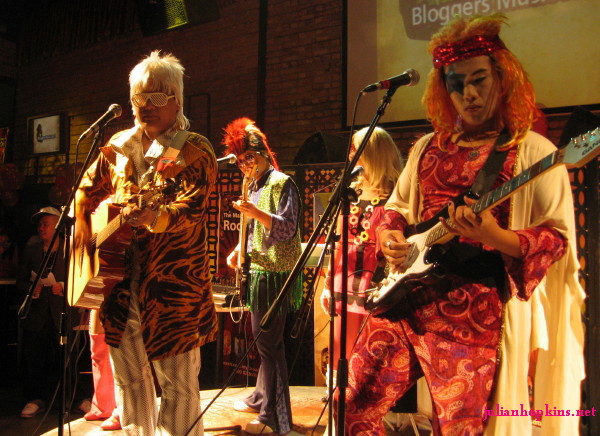 There were bloggerazzi galore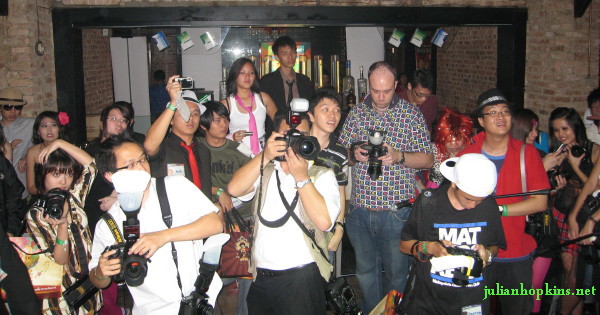 and the first prize was waiting...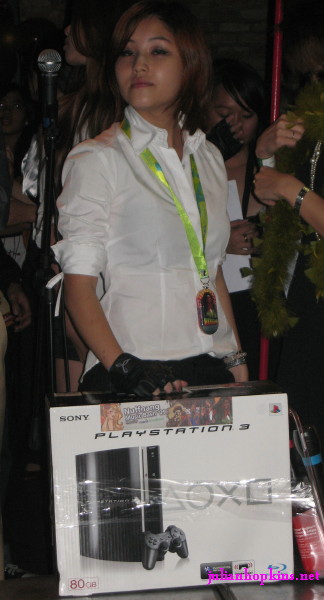 for ME!! I won! Woohoo!

Reggae mon! Rastafari vibrations for I and I!
A big thanks to Nuffnang and Maxis! And to all the bloggers who cheered me on

And not forgetting
Yatz
, who knows his way around KL pretty well - thanks for the lift!
And if you haven't done it already - there are only five days left to do the
Malaysian Blog Survey
. 474 bloggers and readers have had their say - have you?