One of the nice things about having friends to visit is that you are forced to go out and do something, and you usually end up learning more about where you live.
WW had hearf about 'Nasi Lemak Cikgu' many times, and our guest said he wanted to try some Malay food - so we checked it out for breakfast today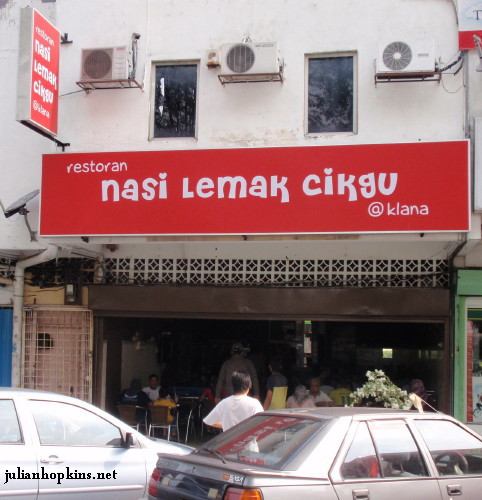 It was full, with many families and people enjoying the food, and it took a little while to get a nice table.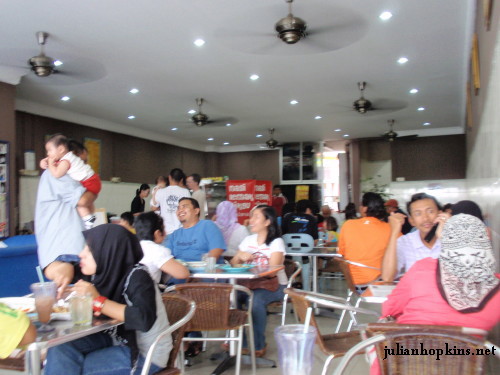 The choice of food is simple - nasi lemak biasa, with fried egg, chicken, or sotong. We ordered a selection, along with some drinks (teh-o-limau, etc.)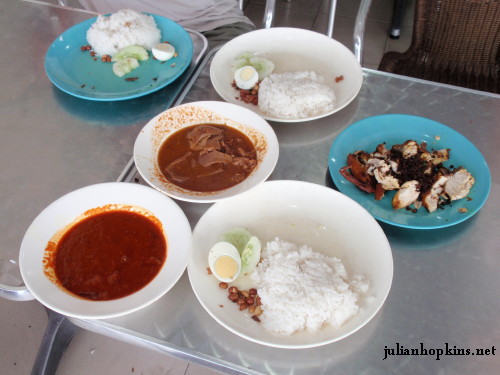 Verdict? Nice, though it didn't seem amazing to me. But the chicken was tasty (fried with curry leaf), the sambal tart (but it could have been a bit hotter), and the sotong tender

However, there were hardly any ikan bilis, which was a pity.
It cost RM20 for three plates of nasi lemak, chicken, two portions of sotong, and the drinks, which is reasonable.
The address is Jalan SS5B/2, easily accesible from the LDP if you turn off at the Western Digital junction.