Laos by foot is lovely but, well... a lot harder than I thought!! Not to be done without good training! The first day, after 19 km I realised I was going to have to be flexible with my planning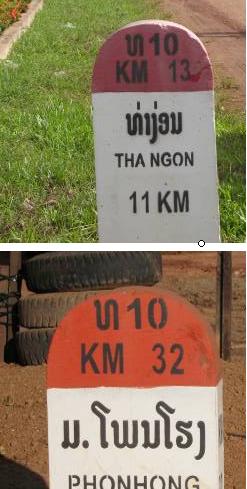 So, for the last three days I combined walking and 'songtheaw' (i.e. local pickup truck with seats in the back). I'm in Vang Vieng now for a couple of days of relaxing, and then on to Luang Prabang. I will try to do a bit more walking but not so much unfortunately. One reason: running out of time already; second reason - blisters!
The landscape I walked along was mostly flat riceland, lots of small villages separated by rice fields and the occasional temple. On the first day I was lucky to be able to have a nap in the grounds of a temple by a river - very nice and quiet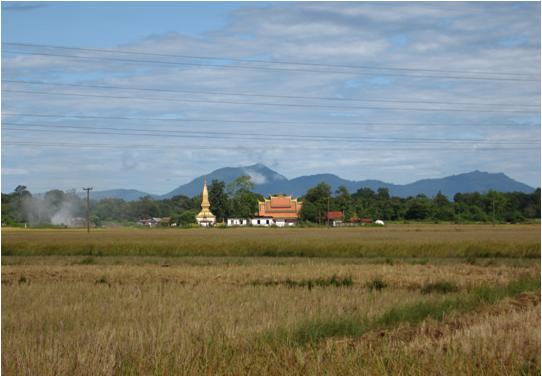 There are chickens, ducks, cows, goats and buffaloes all over. This one didn't seem to like me taking a photo very much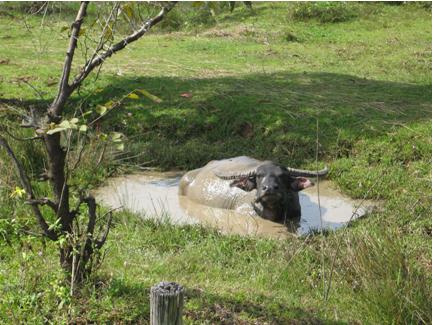 People are very easy-going, and I had no hassles at all. Even the dogs are mostly friendly! I got curious looks and many 'Sabaidee!', and a few offers of a lift but was otherwise left alone to my own sweaty self... or maybe that's why they left me alone! I was sweating a lot, drinking 4-5 litres a day and still feeling myself overheating sometimes. Good thing I had rehydration salts, and there were many places along the way where I could rest a moment in the shade and refill my water.
Food was easy to get, but not very varied. Basically, I had 'phoe' all the time - good but I was happy to have something else last evening.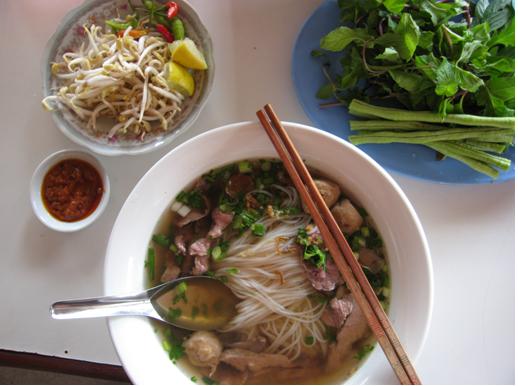 More to follow.