Well, Vientiane is very nice - a smallish town which is easy to walk around, with easygoing people and no hassles. I haven't got time to write much, but here are a few photos.
Last night there was a Chinese opera playing by the river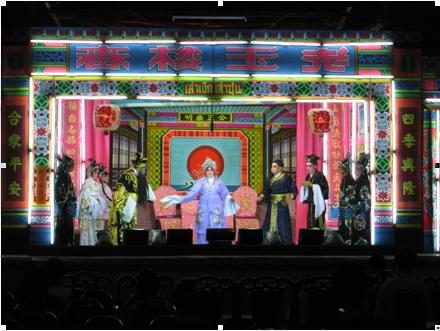 Walking around I came across this sign and shrine (?) which I found kind of nice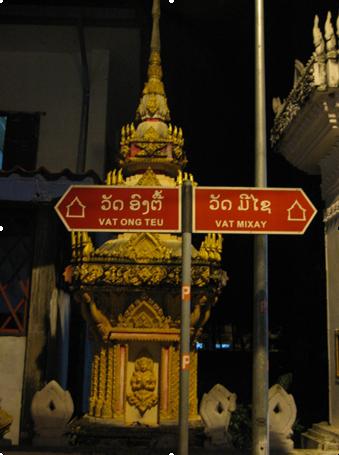 I met some guys and we finished the night at the bowling alley, which is the only place that stays open after midnight, apart from the clubs maybe. It serves beer too which is an attraction, and we had a lot of those yesterday

There was a reminder of Laos' status as a socialist state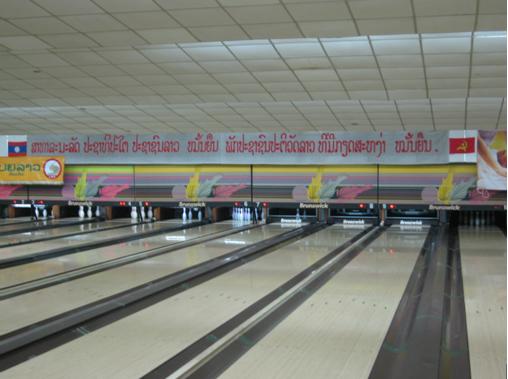 Today we took a walk to Pha That Luang - an important national monument and a venerated stupa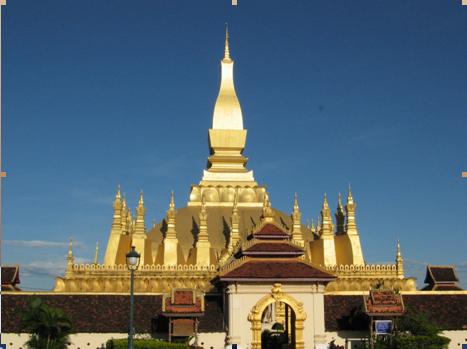 there was some work being done, perhaps because of the upcoming That Luang festival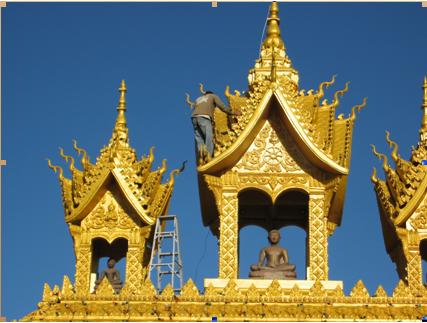 and here's me (just to prove I'm here), with my new hat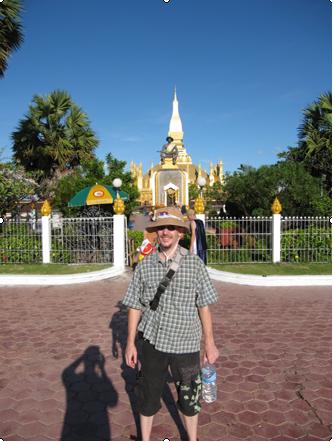 Tomorrow I start my walking! To be honest I feel a little scared, but that's normal. It's an early night tonight, and I want to get going by 6am tomorrow. Will update again as soon as I can.