I took some photos of flowers and plants during our
trip to Gunung Stong
, intending to identify them with their Latin names and all that, but it turns out my book "Plants for Tropical Landscapes" really only focuses on plants for gardens, so I'll just tell you what I managed to pick up about the plants.
There are a number of wild ginger varieties there (the
Zingiberaceae
family). This is the flower of one - it grows on the ground, and as you can see it captures water in its cupped petals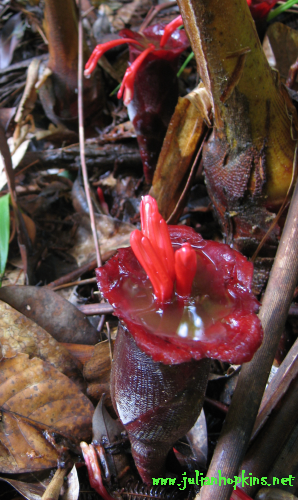 I was surprised that ginger plants actually grow long stems kind of like bamboo - I guess because I only ever see the root, I never thought about what happens above ground. These next two are ginger too - I think.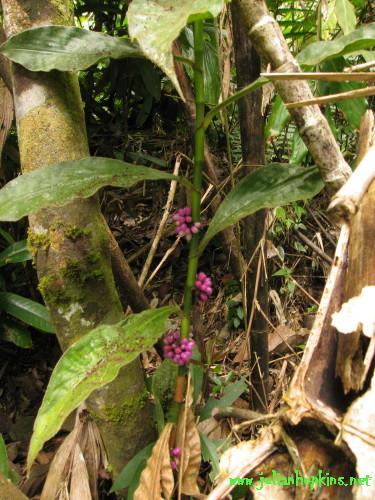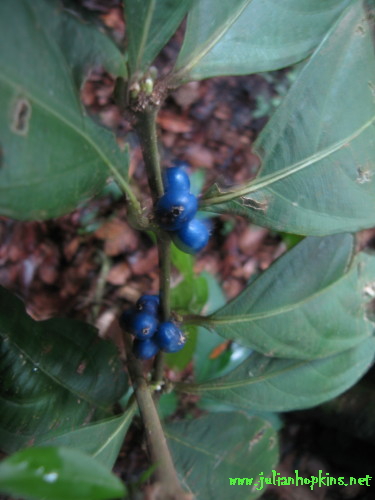 This is a palm that is particular to the Gunung Stong area
and this is a
Pandanus
of some kind, lots of them there
Continue reading "Jungle flowers"