We went for a short break to Phuket a couple of weeks ago, with Air Asia of course.
One thing I love about flying is sitting by the window and watching the world go by underneath – in fact I get a bit childish about it all and have been known to sulk a bit if I don't get a window seat (*ahem*). Anyway, I was lucky to get one this time – I also found out that it's best to be
in front
of the wing because your view is not obstructed.
Getting near Phuket, I managed to get this shot of Koh Phi Phi – made famous by "The Island"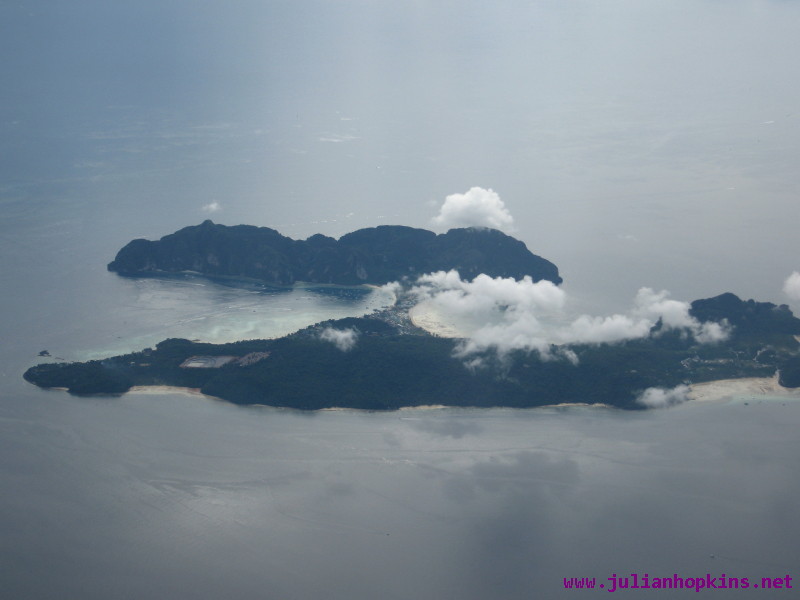 and on the east of Phuket, while descending to land, this shot shows the many islands that feature on boat tours etc.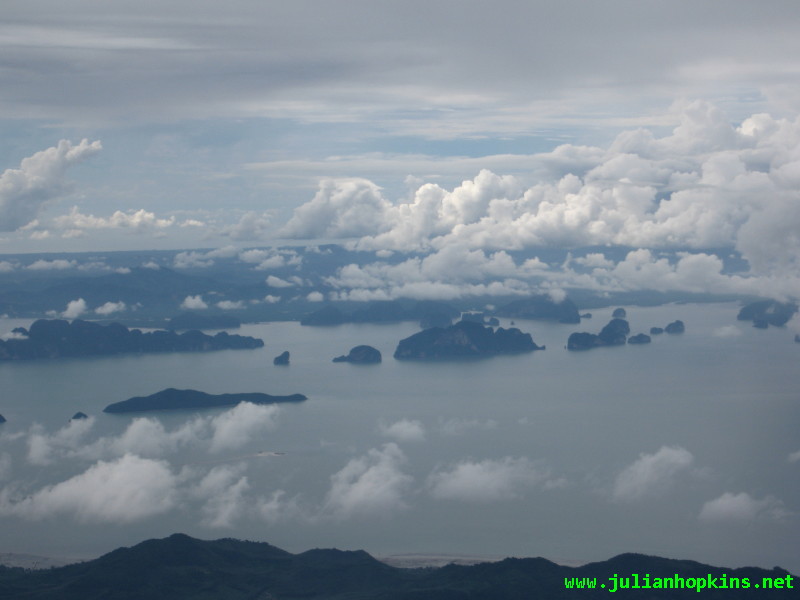 Getting to Phuket we actually had a very annoying episode. There was a package as part of the stay – the standard whip-around-the-main-spots-and-shops thing: I find a little introductory tour can be quite useful, though I do detest being rushed around. Anyway, what happened was we landed at about 3pm and this guide met us at the airport and we piled into the van; first stop, a huge blinking gem shop –we sat through the short film (in Mandarin) and walked quickly through the huge display room and multiple shops. But when we got out again we had to wait almost half an hour for someone in the other van who was buying something. After that we were rushed up to a sightseeing spot (it was dark by then), we were not able to see the other sites mentioned in the itinerary, though fortunately the guide abandoned his plan to take us to another shop. We arrived at the hotel at about 6.30-7.00: it's 40km from the airport to the hotel, it took us about three hours… He then told us to be up at 7am next day to go to Phi Phi: a two-hour ferry ride, visits to shops and birds' nest places, etc. We declined.
Continue reading "Phuket by air"