A post by
Charlie Chia
reminded me about this photo of our dog - Gambit - that appeared in The Star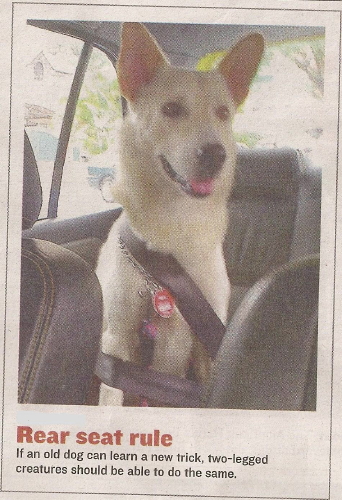 Unfortunately we didn't get the RM50, but it was fun all the same.
As far as buckling up in the back is concerned, I used to do it before the current law came in and so should you!
Two reasons:
1. You're less likely to die/get crippled/break your nose etc.
2. You're less likely to kill/cripple/break the nose, or whatever, of the person sitting in front of you.
It has been stated that in crashes, unbelted rear passengers increase nearly fivefold the risk of death for belted front passengers. (Wikipedia)