Well, this is probably too late – but an opportunity to
party with Nuffnang
is not to be ignored!

I've been scratching my head to come up with something creative to tell you "why Nokia XpressMusic makes Halloween better", but have failed abysmally… so here is my best (lame) offering.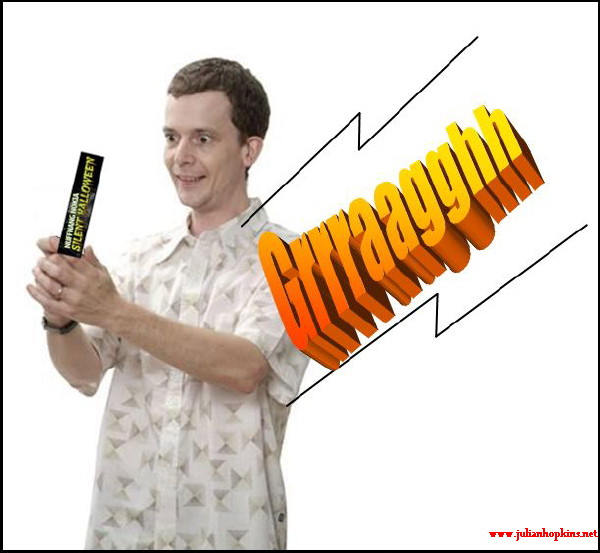 OK, you didn't find that scary? Well, it's a 'concept story board' see? Just like in advertising hehe… OK it's kind of lame, in fact so lame that I now have to explain everything.
The idea is, since the
Nokia XpressMusic
is
"Big on sound, small in the pocket"
, that you can record scary sounds on it and freak people out at the silent party. Here's the explanation…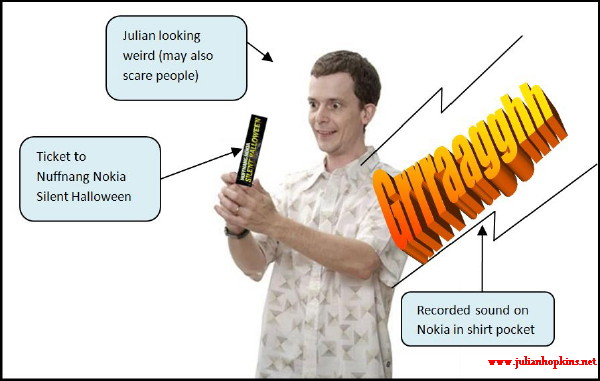 OK. But hopefully Nuffnang will send me an invite… or else… I'll set Freddy Krueger on them!!!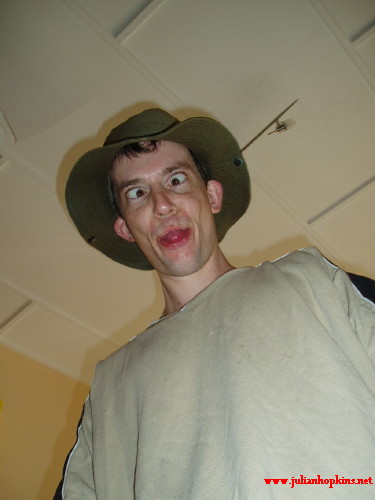 (just joking

)