Thanks to Nuffnang, I got to see the semi-finalists of the
Clorets Amateur Pole Dancing Competition
.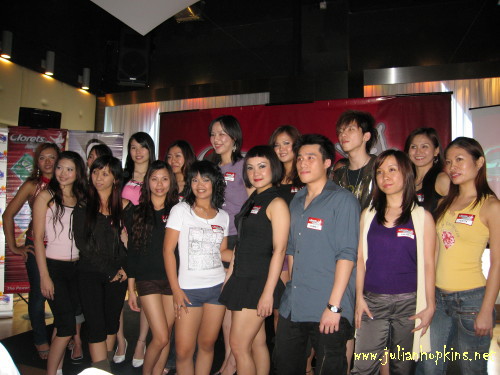 They were mostly girls, but two guys were in there all the same – respect! All the semi-finalists all did a short number on a pole, and one of the guys was OK, but the other was too obviously repeating memorised movements with any natural feel. The girls were also variable, with some obvious no-nos, but generally not bad. Some were very good at climbing up the pole too!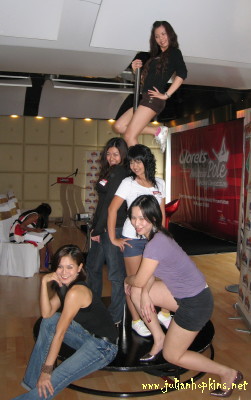 Who am I to judge you ask? Well
I
have a
Pole Dancing Certificate
(of Participation), delivered by
Lola
of
Viva Vertical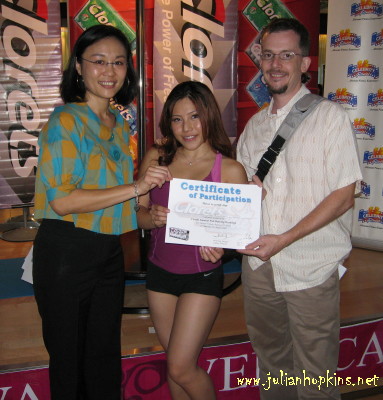 And see what she can do!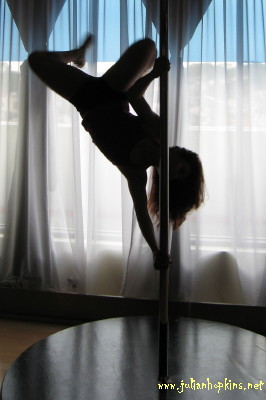 OK, I didn't have to do that to get the certificate, but I did learn a few moves to 'impress' my wife with

Other bloggers who became instant Pole Dancers were
Jolene
Simon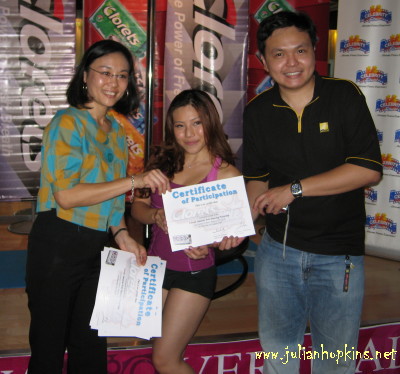 Clare
(who's on a visit to Semenanjong from Sibu, with someone who I forgot to get the details of - sorry! :/ )
and
Isaac
(in between the two lovely ladies - guess which one is the semi-finalist

)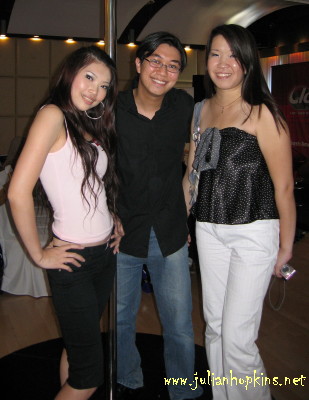 Overall, I enjoyed meeting some new bloggers and learning something about pole-dancing. The event was run quite efficiently, and made me think about how marketing/PR people try harder and harder to do events that get the individual media people participating and interested. I guess just handing out press releases is not enough any more: the lady giving a speech talked of "consumer engaging" events, and the event itself was called a "Media Workshop" - which suggests a more interactive approach than if it were called a 'media presentation', for example. The final is on the 5th September, at Zouk - hopefully I'll get to go there too!
Unfortunately for us bloggers, we didn't get the same goody bag the 'real' media got

In fact, no freebies at all, apart from the food and the pole dancing lesson. I wonder if giving freebies influences the journalists (or bloggers) in any way... what do you think?