Arrived in Sarawak!

I'm here for a
conference
and a short holiday, will try to give updates as I go along
I took a couple of photos from the aeroplane - this was my first sight of Sarawak and East Malaysia
I like the way the clouds follow the coast.
This is clouds and - I think - haze. You can see a band of dark stuff which I think is the haze, it looked kind of different from the rest of the clouds.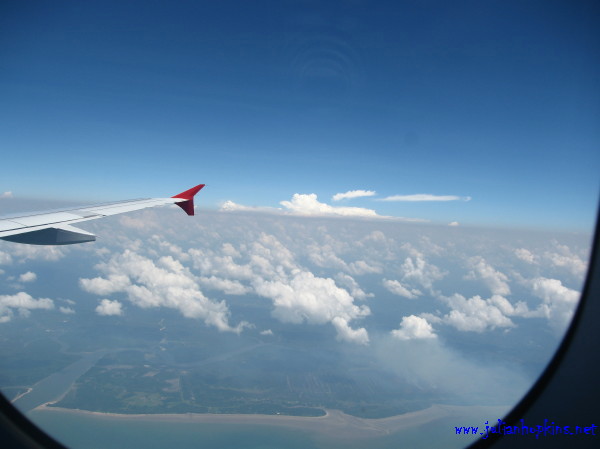 Fortunately, the sky here is clear, so maybe it was not haze.