I'm still writing up about the
All-Blogs 100 Days'
event last Saturday, but here's something else in the meantime.
I got back from the event about 3am, slightly inebriated and content with an interesting and fun evening. But, right where I usually park, I saw this…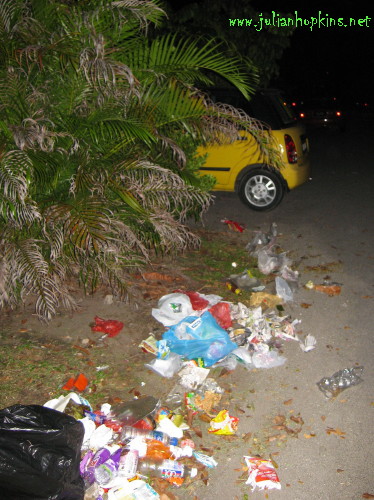 I guess you can call it a 'present' from my escapologist dog, Lucky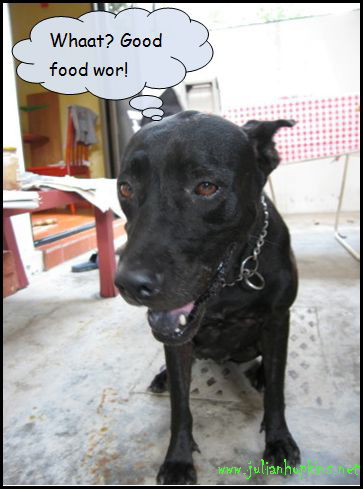 She does this occasionally, finding some '
nasi bungkus
' and bringing it home. It doesn't endear us to our neighbours… though I guess it's a good thing she brings it back, rather than making a mess elsewhere. So, I have to pick it all up, and in the process get an unappetising peek into my neighbours' culinary and sanitary practices.
So why do we let her get out, you ask? Well we tried stopping her – take a look at 'Alcatraz' (as my wife has taken to calling our house, after we put barbed wire up
We put extra fencing, poles and barbed wire, all to stop her getting out. As you can see – she has broken through the fencing (multiple times), climbed over the top, and apparently on occasion has also climbed back in over the back wall and fence. She is truly the Houdini of the canine world!
(this is an older photo, she broke that collar too – into three pieces somehow, when we had chained her up once)